Instead, the itinerant terrorist landed in the hands of the FBI and was flown back to New York to face justice.
Months before President Barack Obama took office with a pledge to change U.S. counterterrorism policies, the Bush administration gave Vinas all the rights of American criminal suspects.
And he talked.
While an American citizen captured in Pakistan certainly presents a unique case, the circumstances of Vinas' treatment may point to a new emphasis in the fight against terror, one that relies more on FBI crimefighters and the civilian justice system than on CIA interrogators and military detention.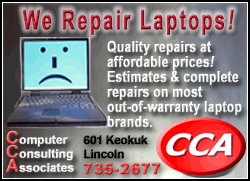 Vinas provided "an intelligence gold mine" to U.S. officials, including possible information about a suspected militant who was killed in a Predator drone strike last November, says a senior law enforcement official, one of several authorities who spoke on condition of anonymity because they are not authorized to discuss the case publicly.
Another law enforcement official said that under questioning, the 26-year-old Vinas gradually provided a "treasure trove" of information, allowing U.S. counterterrorism officials to peer deep inside the inner workings of al-Qaida.
The FBI first learned about Vinas after Pakistani police arrested him in November 2008 in Peshawar, a city teeming with Taliban militants and al-Qaida operatives along Pakistan's northwest border with Afghanistan.
Vinas, born in Queens and raised as a Roman Catholic on Long Island, was turned over to the FBI. Authorities have long been concerned about al-Qaida's interest in recruiting outsiders who can blend in easily. It was not the first time an American had gone to Pakistan for Jihad. Others had preceded him such as the imprisoned "American Taliban," John Walker Lindh and convicted terrorist Jose Padilla.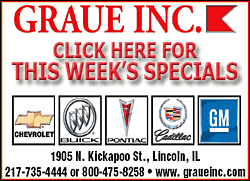 At first after his capture, Vinas appeared scared and dejected. When he was brought back to the United States, an official said, he "started to turn the corner" and trust them, little by little.
One of the first leads he gave investigators was admitting to his own role in helping al-Qaida plan an attack on U.S. soil.
"I consulted with a senior al-Qaida leader and provided detailed information about the operation of the Long Island Rail Road system which I knew because I had ridden the railroad on many occasions," Vinas later told a judge in a secret guilty plea to terrorism charges. Vinas said the terrorists wanted to launch a bomb attack on the train system.
It was Vinas' information about those conversations, officials said, that led authorities to issue a security warning last year around the Thanksgiving holidays about a possible plot against New York City-area transit systems.
Once Vinas was placed in U.S. custody, FBI agents spent a period of months conducting approximately 100 interviews with the man, a Muslim convert who spoke Arabic, Dari and Urdu.
Vinas, whose father hails from Peru and his mother from Argentina, told officials he left for Pakistan in September 2007, arriving in Lahore. He made his way to Peshawar.
Intelligence experts say that his terror bosses first sent him on a mission to fire missiles at a U.S. base in Afghanistan, most likely a way for them to test his loyalty. The first attack was not launched because of radio problems and the second failed to hit the base, according to Vinas.