The Reifstecks are originally from the Champaign-Urbana area, although Wally likes to tease his wife by telling people they are both from Champaign. Tonita is then quick to retort that, "No," she is from Urbana.

Although originally from the same twin-city area, their early upbringing was quite different. Toni, as she is called, was a farm girl. Wally was a city boy and likes to jokingly explain that since his father was a beer distributor, his becoming a minister made him "the black sheep" of the family.

The couple met at a church function and were matched as a perfect pair by youth counselors. Toni likes to call the counselors matchmakers, and the fact that the two have been married since 1955 bodes well for the skills of whoever thought the two would make a perfect team for life.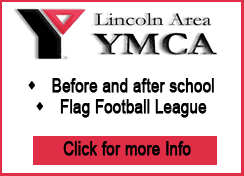 Wally didn't originally see his calling as a minister and attended Elmhurst College, receiving a bachelor's degree in psychology. Toni, who Wally says followed him to Elmhurst, received her degree in elementary education.
Wally did find his calling to serve God at this time, and the two along with their family have made a lifelong commitment to their God and man as well. Wally finished his education by receiving his degree from Eden Theological Seminary in Saint Louis. The couple then began their ministerial travels around central Illinois in the small towns of Gilman and Grant Park before coming to St. John United Church of Christ in Lincoln, where Wally was the pastor from 1969 to 1982. They then spent 10 years in Freeport, and Wally ended his ministerial career in Decatur in 2000.
The Reifstecks have five children -- Douglas, Lucinda, Elaine, David and Bret -- as well as eight grandchildren.
Wally and Toni decided to spend their retirement years back in Lincoln for two reasons. Their daughter Lucinda was in an accident and received a severe head injury. Lucinda has been in the care of St. Clara's Manor, with their other daughter, Elaine, considered her primary caregiver. They wanted to be near enough to help and to maintain contact with Lucinda.
They also returned to Lincoln because the two of them have a love for this city, the history and the people who make up this community.
Some people find retirement boring, but Toni amusingly says that her husband Wally is "board." His list of activities confirms that. He is currently on the boards of The Oasis, United Way of Logan County and the new Castle Manor.
Dom Dalpoas, the director of The Oasis, talks about Wally's quiet leadership at the senior center this way: "Basically Wally has a very nice demeanor in his approach at board meetings. He has this even temperament that works well with others. He is very active and has experience in his years that I and The Oasis can benefit from."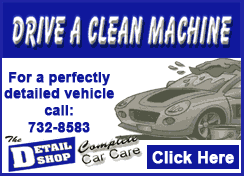 United Way board members see that calm demeanor in Wally as well, noting that he asks questions, joins in conversations, but is diplomatic in handling his points and doesn't ever "tell" people something; instead he suggests and elicits dialogue.
Toni believes she and Wally get along well with people because "we enjoy being the Indians (rather than the chiefs). Everything we do hinges on others besides us. There is a companionship of people working together to accomplish something that we enjoy."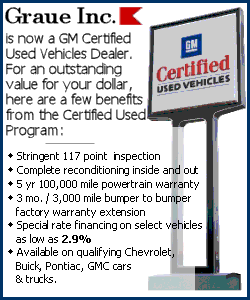 Toni doesn't sit at home while Wally is out helping others. She is an active member of the Habitat for Humanity board, and board members Bill Sahs and George Dahmm praise her efforts. "Toni is super," said Sahs. "She was involved with Habitat in Decatur, which is a much larger organization than ours. She has been able to bring some really good ideas to us, based on her experience there."
Toni also uses her degree to help "kids between the cracks," as she calls them. They are students who are having problems at school and need some tutoring help to keep up at school.
The two also work as a tandem on another important project. It is the Meals on Wheels that is run by the Community Action Partnership of Central Illinois. They were modest in explaining their efforts and influence with this program, but agency director Angela Stoltzenburg told just how important the two are. "The Reifstecks are a huge asset to our home-delivered meal program," she said. "They are the meal coordinators for St. John's Church. They keep the St. John's volunteers up to date with any changes on the meal delivery route and cover if a volunteer is sick. They typically deliver seven to 10 days each month, delivering sometimes up to 40 meals. They have also helped the agency deliver meals during agency employee illness."
Stoltzenburg went on to say that Toni's experience with Habitat could have significant positive effects at the Community Action Partnership. "The agency has recently worked with Habitat for Humanity, led by Toni Reifsteck, to apply for housing funds for rehabilitation projects. She is always willing to go the extra mile for this community and truly makes a difference."
With all the couple is involved in, they still find time to help in other ways. Wally talked about how he and Toni visit some 30 retired United Church of Christ ministers, from Quincy to Tuscola, from Chenoa to Springfield. "We visit them to remind them how much they are still appreciated for all they did," he said.
Toni also has been the chair for the CROP Walk and co-chair for the Relay for Life cancer walk in Lincoln.
While busy with so many things, the two still can find time when needed by their daughter Elaine at her Culver's store, located on the west side of Lincoln.
Toni likes to say how much they enjoy being a part of this community. "There are so many amazing people in this community doing so many things that we aren't even aware of," she said.
We echo those sentiments and respectfully wish to move Wally and Tonita Reifsteck from that list of unsung community leaders to this week's Personality of the Week.
[By MIKE FAK]