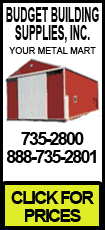 Jean is an artist of presentation, not only on stage but in any conversation. During the walk's lunch break, she shared her history and thoughts, not only with LDN, but also with many of the other re-enactors. In effect, she was holding court, moving in and out of conversations with all as easily as she has played the part of so many characters over the years.

Born in Lincoln as Rhoda Jean Brown, she was the only daughter of Vernon and Frances Musick-Brown. She has a brother, James, who currently lives in California.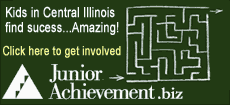 Jean went to LCHS and then to Illinois Wesleyan, finishing at ISU. She received her degree in science with minors in journalism and language. "I intended to be the greatest female Dr. Schweitzer," she said.
Jean knew her husband, Bill, long before they dated. "We knew each other; our families knew each other," she said.
It was when Bill returned from the service and she was home from college that they finally went on a date, of sorts. "A mutual friend said a group was going over to the Lakewood Supper Club in Havana and recommended Bill ask me to go with him and them for the evening," she said. "We had a great time and I didn't get home till 3 a.m. Of course Mom was waiting for me, but that didn't deter me. We have been dating every night since then."
Bill and Jean married the next spring and have two adopted sons, Geoffrey and Gregory.
Jean worked for years as a purchasing agent at Lehn & Fink. Later she began working with Bill in the family business, Gossett Decorator Studio.
Working retail and raising two sons would be enough for many, but Jean found time for her passion for the arts, especially the stage. From her school days at Lincoln Junior High, the high school and throughout her college years, Jean was involved with the theater, and it was this early enrapture with the stage that has fueled her commitment for over four decades. "Being on stage is cheaper and better than therapy," she claims. "On a stage you can act like a damn fool and people will stand up and cheer your performance."
Gossett is a founding member of the Lincoln Community Theatre, and over the 37-year run of the group isn't sure how many times she has been on stage. But whether in the spotlight or not, she actively supports the endeavors of the organization.
Jeff Kindred, a re-enactor at the cemetery walk and a past veteran of LCT, explained how important Jean was and is to local group. "She is the grande dame of the community theater," he said. "I mean (she is) such a driving force and such an important part over all the years that I was involved. Jean is quite the personality. She is strong in everything she does and she's so strong in her convictions, and she always makes me laugh. She's one of those people who are always full of stories, and I really enjoy her."
Julie King, a veteran of the local stage herself, said: "Jean is remarkable to work with. She brings something to the stage that you don't typically see. She just knows how to occupy the stage when she is on and how to be a presence without stepping on anybody else's character. She's terrific to work with."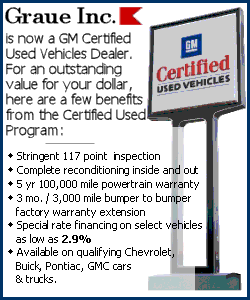 While Jean and Julie reminisced about some of the productions they were on together, Jean offered the answer to a question before it was asked.
"The two most memorable performances I was involved with were 'Legends,' where I worked with Jean Daugherty, who was absolutely marvelous, and 'Hello, Dolly!' I sang 'Hello, Dolly!' and of course I can't sing very well, but neither could Carole Channing and that didn't stop her."
Gossett believes arts are crucial to Lincoln. "They are a part of the atmosphere of diversity and interest that is so important to a community," she said.
Although Jean considers herself one of the "white-haired polyester group," a great deal of her interest is toward promoting the arts among the younger generation. She is encouraged by the resurrection of theater at the junior high and a new jazz band at Lincoln College that she says is outstanding. She also gives two personal theater scholarships to students attending Lincoln College to encourage that next generation to find the love and joy that she has found in performing and presenting.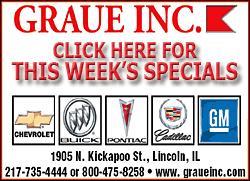 Twenty-one-year-old Brandon Davis worked with Jean, and his comments show that when Jean says she doesn't put ages on people, she means it. "Jean was the president of Lincoln Community Theatre a few years ago when I did 'Pirates of Penzance,'" he said. "It is amazing to me how hands-on she is. Even if she's not directing, or doesn't have anything concretely to do with the production, she is always there, always ready to work, and she's always willing to get her hands dirty, and she does it with great enthusiasm."
Besides LCT, which went on hiatus for this year, Gossett is also involved with the Lincoln Community Concert Association and the area's music society.
Jean sees the LCT coming back strong and soon. "The dynamics have changed," she said. "Young people have after-hours jobs with erratic hours that make it hard for them to commit to a rehearsal schedule. But I am very encouraged by the interest and support that we (LCT) are getting, and we are getting new people involved to take the helm and restructure it by the end of the year."
In the meantime, Jean will go about always being on hand to support, help or be actively involved with any group of any age who is striving to bring the arts to Lincoln.
It is for this lifelong commitment to helping add this important part of the artistic human element to our community that we're turning the stage lights down low and spotlighting Jean Gossett as this week's Personality of the Week.
[By MIKE FAK]
Nila Smith contributed to this report.