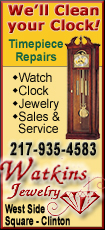 Remedy Smith was just two days shy of her first birthday and learning how to walk when she died Wednesday night, said her mother's cousin Tynerra Brown.
"She almost took her first step," she said. "She didn't even get to have her first step."
Remedy was in a baby carriage when the car came barreling toward the family's home in the Feltonville neighborhood. Remedy's mother, 22-year-old Latoya Smith, also died, along with 6-year-old Alliyah Griffin, Latoya Smith's niece, and 7-year-old Gina Rosario, a neighbor.
On Thursday, neighbors and strangers placed flowers, candles and stuffed toys at the scene of the crash.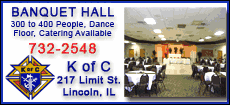 Sandra Perez, Gina Rosario's grandmother, stood trembling on the front step of her family's home several doors away and held a picture of the little girl in her school uniform signing "I really love you" in American Sign Language.
Perez said her daughter -- Gina's mother, Tammy Rosario -- is deaf.
Felicia Brown, Latoya Smith's aunt, said the two grew up in the same house and were more like sisters.
"She loved to dance. She was funny," Brown said. "She always made me smile when I was down."
Latoya Smith has two other children, 2- and 4-year-old boys, who were staying with relatives and didn't yet know their mother had died.
The events began to unfold Wednesday night when a witness told a police officer he had seen a passenger jump out of a car and steal a motorcycle at gunpoint. The officer later spotted a car matching the witness' description at a traffic light.
The officer pulled up behind the car, turned on his emergency lights and ordered the driver to get out, but the driver sped off, police Commissioner Charles Ramsey said.
The officer was stuck in traffic and wasn't able to pursue the driver immediately, Ramsey said. He lost sight of the car before coming upon the crash scene about a mile away.