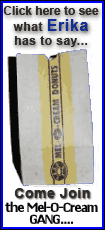 Unlike many 90-something women, Zurkammer doesn't sit in a chair waiting for you to approach her. Instead, she jumps up and gives you a squeeze that is shockingly hardy coming from someone who would have to wear a parka in a rainstorm in order to tip the scales past 110 pounds.

Oasis director Dom Dalpoas jokingly said, "I stay away from her. I'm fragile and have a bad back. When LaVeta gets hold of you, there is no telling what she could do to you."

Then, when LaVeta is done squeezing you, she keeps hold of one of your hands between the two of hers and asks you with the most sincere look, "How are you?" To her that common greeting holds more sincerity than just a time-worn greeting. LaVeta really wants to know how you are, and she won't let go of your hand until you tell her all about what has happened since she saw you last.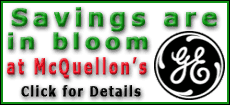 She doesn't make much about her recent heart problems, recently having a stent put in. Unlike many, she wants to know about you rather than tell you how she is doing.
Born in Franklin, Ill., LaVeta was 10 years old when she and her family moved to Lincoln. She was the first of five girls and three brothers born to George Adam and Eva Marie Baker. LaVeta says a favorite family story is that the minister said it was the first time he had married an Adam and an Eva.
A graduate of LCHS and Lincoln College, LaVeta married Elmer Zurkammer and had two children, Tom and Phyllis, who both still live in Lincoln.
Zurkammer's work life included 4 1/2 years at Spurgeon's, eight years at Purcell's Book Store and almost 22 years at LDC. Coincidentally, Dom Dalpoas was LaVeta's boss at LDC, and she happily says that he is her boss at The Oasis, although she is a volunteer.
On this day at The Oasis, where Zurkammer spends many of her days, it was bingo time. There was a great deal of chatter. However, as soon as Julie King began calling out numbers, a silence fell. LaVeta, with a smile, said, "They take their bingo seriously."
Likewise, she takes her volunteer work at The Oasis seriously, although she considers her work there a joy rather than a labor.
Friends promised to watch her bingo cards while she went up front to talk.
She spent two decades on the board of Community Action, helped out with innumerable causes over her years and was Oasis vice president for six years. But it is with The Oasis as an ambassador of good will that she has now concentrated her passion and joy.
Dalpoas explained that LaVeta has been actively involved with the senior center for the organization's 25-history, and he considers her more than just a volunteer. "LaVeta has had some heart problems, but she is the heart of The Oasis," he said. "She is our ambassador to generations before, now and after. She is such a sweetheart, and her love for people is so evident when she is here."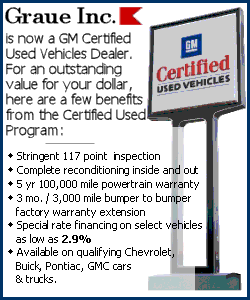 Often at events at the center, Zurkammer spends her time not only hugging everyone she knows, but saying hello and greeting those she does not. She is the greeter that Wal-Mart was never able to hire as she builds new ties with visitors and the center and herself.
Bob Albert, Oasis president, confirmed Dalpoas' thoughts. "LaVeta is deeply involved with The Oasis," Albert said. "She is extremely friendly, and she always has that big smile when she sees people."
Dick Logan, who visits the center but wanted to stress he is too young to join, said, "She is a sweetheart, but she is more than that. She reminds me of the Energizer Bunny when something is going on at The Oasis. She is always willing and always ready to help no matter what it is that is asked of her."
"My favorite thing at The Oasis is meeting new people and getting them involved," LaVeta acknowledged.
Zurkammer was asked, "What is the most important role of The Oasis?" She answered immediately, "There are people at home looking at four walls. This is a place where they can go and they can enrich their lives."
In some cases, seniors, through circumstance, have no family in the area, and the bond they can form with other seniors takes on an air of family as they chat, play cards, go on field trips or get together for the ever popular potlucks.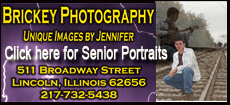 Asked while returning to the table to play bingo if she could trust everyone who had kept a good eye on her cards, she laughed. "Oh, good heavens, these people are all my friends."
Perhaps those at bingo were all her friends, but they were far from all of her friends. The number of community citizens who consider themselves good friends of LaVeta is a number to ponder; it might just be easier to count the stars in the sky.
LDN is pleased to continue our series of articles telling about community members who do remarkable things for others. This week, we are celebrating a woman who quite simply is a remarkable human being, an ambassador of kindness and caring for her fellow man. It is this special trait that has made us pleased to announce LaVeta Zurkammer as our June 15 Personality of the Week.
[By BHT "Been Hugged Tight" MIKE FAK]