Stock futures are mixed and showing only modest moves early Wednesday as investors await economic data on inflation and trade.
Investors also will be examining President Barack Obama's proposal to reshape regulations covering major financial institutions.
Overseas markets were mostly lower.
The U.S. data ahead of the opening bill could offer investors insight into the well-being of the economy. Stocks have fallen this week after carving only modest gains last week. The selling has inserted a break into a three-month rally that shuttled the Standard & Poor's 500 index higher by 40 percent from 12-year lows. Traders are asking whether expectations for an economic recovery had been too rosy.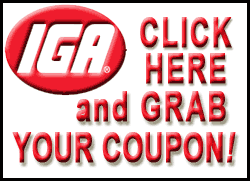 Ahead of the data, Dow Jones industrial average futures fell 17, or 0.2 percent, to 8,497. Standard & Poor's 500 index futures fell 1.40, or 0.2 percent, to 906.40, while Nasdaq 100 index futures rose 1.75, or 0.1 percent, to 1,446.00.
Consumer prices are expected to rise in May due to a jump in the cost of gasoline. Wall Street economists expect the Consumer Price Index to increase to 0.3 percent for May, according to a survey by Thomson Reuters.
The deficit in the broadest measure of trade likely will fall for the first three months of this year as the recession weighed on demand for foreign goods. The nation's current account deficit likely shrank to $85 billion in the first quarter, according to economists. That would be down sharply from an imbalance of $132.8 billion in the final three months of last year.
The government reports are due at 8:30 a.m. EDT.