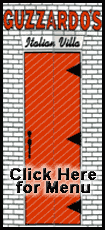 The rate compared to unemployment of 6.5 percent in the previous three-month period, the Office for National Statistics said.
The upward trend continued in May as the number of people claiming unemployment benefits rose to 1.54 million, up 39,300 from April and more than double the number of a year earlier.
Although there have been recent signs that the recession has bottomed out in Britain, analysts say unemployment is likely to continue to rise for some time.
"Unemployment is now at its highest level since autumn 1996 and it will take years, not months, to recover," said Brendan Barber, general secretary of the Trades Union Congress.
In the recession of the 1990s, the labor group said, unemployment didn't begin falling until 18 months after the economy resumed growing.
"Economists may argue about whether we are now out of recession and into recovery, but in the real world of Britain's workplaces people are still losing their jobs and finding it harder and harder to get new ones," Barber said.
The statistics agency said 2.26 million people were out of work in the February-April period, up 232,000 from the previous quarter and 605,000 from a year earlier.
The number of people out of work for a year or more rose to 515,000, up 54,000 from the previous period.
The report also noted a sharp increase in the number of strikes. In April there were 124 work stoppages in which 557,000 working days were lost; a year earlier on 2,000 working days were lost in six stoppages.