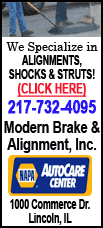 His call on his Web site for a demonstration Thursday came shortly after the country's most powerful military force said that Iranian Web sites and bloggers must remove any materials that "create tension" or face legal action.
"We are after a peaceful rally to protest the unhealthy trend of the elections and realize our goal of annulling the election results," Mousavi said.
He called for "a new presidential election that will not repeat the shameful fraud from the previous election."
Mousavi and his supporters accuse the government of rigging Friday's election to declare hard-line President Mahmoud Ahmadinejad the overwhelming winner.
Their street protests paired with dissent from powerful clerical and political figures have presented one of the gravest threats to Iran's complex blend of democracy and religious authority since the system emerged from the 1979 Islamic Revolution.
Blogs and Web sites such as Facebook and Twitter have been vital conduits for Iranians to inform the world about protests and violence.
The Web became more essential after the government barred foreign media Tuesday from leaving their offices to report on demonstrations on the streets of Tehran.
Mousavi condemned the government for blocking Web sites, saying the government did not tolerate the voice of the opposition.
The Revolutionary Guard, an elite military force answering Khamenei, said through the state news service that its investigators have taken action against "deviant news sites" that encouraged public disturbance and street riots. The Guards are a separate military with enormous domestic influence and control of Iran's most important defense programs. They are one of the key sources of power for the ruling establishment.
The statement alleged that dissident Web sites were backed by Canadian, American and British interests, a frequent charge levied by Iranian hard-liners against their opposition.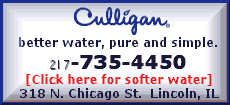 "Legal action will be very strong and call on them to remove such materials," it said.
Meanwhile, tensions over the election appeared to be spreading further into the Iranian political and religious classes.
The semiofficial ISNA news agency and the private ILNA news agency reported that scuffles broke out between a reformist lawmaker and a hard-line legislator in an open session of the parliament after they exchanged verbal attacks over the vote results.
The agencies said hardline lawmaker Ruhollah Jani Abbaspour attacked reformist lawmaker Amir Taherkhani after a parliamentary committee probing the protests met Mousavi and the speaker of parliament gave a report on the probe.
Iran's most senior dissident cleric said that the ruling Islamic system had no political or religious legitimacy because of widespread vote fraud.
Grand Ayatollah Hossein Ali Montazeri said in a statement on his Web site that "no sound mind" would accept the results.
"A government that is based on intervening in (people's) vote has no political or religious legitimacy," said Montazeri, who had once been set to succeed Khomeini as supreme leader until he was ousted because of criticisms of the revolution.
The U.S.-based International Campaign for Human Rights in Iran said that several dozen noted figures associated with Iran's reformist movement had been arrested Tuesday, among them politicians, intellectuals, activists and journalists.
Tehran-based analyst Saeed Leilaz, who is often quoted by Western media, was arrested Wednesday by plainclothes security officers who came to his home, said his wife, Sepehrnaz Panahi.
At least 10 Iranian journalists have been arrested since the election, Reporters Without Borders said.