June 27 (Alternate date in case of bad weather: July 11)

Time:

11 a.m.-1 p.m.

Location:

Lincoln Park District, south and east of the swimming pool

The sponsors will inspect each bicycle and make safety recommendations when needed.

The participants will learn how to safely operate their bicycle, traffic laws relating to the operation of a bicycle on a public street, and how to maneuver their bicycle through a specified course outlined on a grass surface.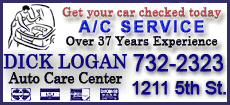 The event will feature a picnic for the participants, using the Lincoln Police Department's hot dog trailer.
Parents are encouraged to bring their children to the Rec Center to have some fun while learning about bicycle safety.
[Text from file received from Lincoln Police Department]