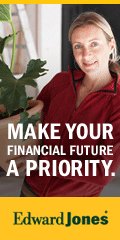 The dozen members of the HSLC working on this Saturday were in high spirits. The buzz around the tents set up to handle four-legged customers and their owners was that another Humane Society dog had been adopted.
The group likes to use the vernacular "a forever home" to note when a cat or dog they have saved makes it to a loving family. The news gave everyone a lift as they worked to wet down, lather up, then rinse and dry the dogs, who for the most part reveled in getting soaking wet after such a hot week.
The dog wash was the society's third of the season. The washes, which are growing in popularity among dog owners as well as the dogs, are becoming another staple in the organization's efforts to garner enough funds to build and operate a shelter for animals at risk in Logan County.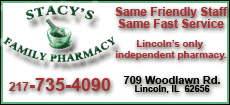 The previous dog wash, in May, brought in almost $700 as members gave baths to 57 pooches. This one looked to be heading toward a similar success at the midway point of the day.
Our community is blessed with many organizations and worthy causes attempting to do something for others in need, but an individual would be hard-pressed to find another organization that works as hard, or as often, as the Humane Society does.
Formed in the spring of 2006, the society almost immediately began having fundraisers. Beginning in early spring and until late fall, the society has at least two, often three events each month in order to gather enough money to make a shelter a reality. In the colder winter months, the group has bake sales, pancake and sausage breakfasts, and more to keep their calendar of events active. Not a month in the year goes by that the membership doesn't do something to raise more money.
In the year 2008, members totaled over 8,500 hours of volunteer work, and with all the society has on the calendar for the rest of this year, that number will most likely be surpassed for 2009.
Besides being hard workers, the organization also is to be lauded for their openness. Every dollar collected, every dollar spent is recorded in their ledgers and is readily available for examination by membership and the public. All meetings are open to the public.
As always, board members were open to talking about the society's plans and finances. The group received a significant $200,000 seed from the estate of Ethel Hoelscher, which was adjudicated in 2006. Since that time, through membership dues, donations and all their hard work the organization has increased that amount to $350,000. But they know the job isn't done yet.
The organization knows they have enough money to build their shelter, but they want to be sure they have enough money to continue the operations once it is up and running. The board estimates that even with volunteer staff helping at the shelter, it will take $60,000 to $70,000 a year to keep the doors open. To receive every benefit a not-for-profit is eligible to receive, their corporation is making sure that all their paperwork is approved by the state. This would help ensure that once the shelter is opened, it will remain open.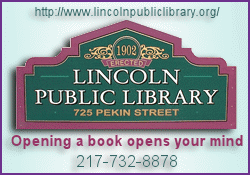 The intention of the HSLC is that once they have constructed an animal shelter they would acquire animals from Logan County Animal Control.
The animal control is a tax-supported facility commissioned to keep pets from running loose. Their purpose is to provide service to the county and contracted communities for enforcement of animal control ordinances. Animals are kept at the facility for owner retrieval or adoption for a limited time. Due to poor health, bad dispositions, limited funding and high costs, some animals brought there must be euthanized.
HSLC steps in when there are unfortunate animals that are adoptable but scheduled to be euthanized. The society rescues these pets and continues to work for their adoption.
When built, the HSLC shelter will be a low-kill shelter. This means they will euthanize animals in extreme situations involving serious illness or injury and only when it is determined that such action is the most humane treatment.
Several of the volunteers at the wash said that although they work often during weekends when others are taking it easy, they felt good about spending their time helping animals. Every one who was asked why they were members said that it was because of their personal love for animals -- a love that requires they try to do all they can to save as many dogs and cats at risk as possible. They have also developed new friendships, a kinship as it were, with other members, and they have found that the society has brought them together with people they didn't know before. These friendships and the bond they have gained with each other in their common purpose has been an ancillary reward to knowing they have helped animals have a chance at a full and rewarding life with a good family.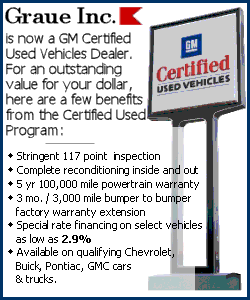 The society hopes for the day that they can concentrate on working at the shelter rather than spending so much time raising money. A grant or bequest or large memorial to take the place of so many fundraisers would be a welcome respite, but they don't plan on such good fortune coming soon. Instead, as they say on their Web site, "the Humane Society of Logan County will be having fundraising events and programs ad infinitum, unless we receive enough in major donations or bequests to make fundraising unnecessary -- highly unlikely."
The statement that their job might never be finished is echoed by their membership in conversations. But it isn't stated with remorse or sadness. Instead it is said with a determination to get a shelter built that will remain viable for decades. That determination keeps them working as long, as often and as hard as they do.
We regret that we don't have a tail we could wag at them, but it is the effort and selfless determination of this society on the part of our furry friends that makes us proud to make the Humane Society of Logan County this week's Personality of the Week.
Note: HSLC is planning their first "Ales for Tails" fundraiser at Chad's Blind on July 17, from 5 to 7 p.m. Tickets will be $25 and include beer samples, snacks, a bag toss challenge and music by the band Shifting Gears. If you would like to purchase tickets, please call Sue Jones 217-732-9422. They hope to make this an annual event and ask for your support.
[By MIKE FAK]
If you would like more information on joining HSLC or making a donation, you can visit http://hslclincoln.org/.
Mission statement
The Humane Society of Logan County is committed to the prevention of cruelty, abuse and neglect of animals through its adoption program, cruelty investigation, spay and neuter assistance program, and humane awareness and education. The Humane Society of Logan County is not affiliated with any state or national organization, and all funds raised are used to further their mission in Logan County.
The purposes of the Humane Society of Logan County are to:
Prevent cruelty, abuse and neglect of animals.

Promote proper placement (adoption) of animals.

Work toward the solution of overpopulation of animals.

Educate the public about humane treatment of animals.
The following programs have begun as small, manageable programs and will expand as finances and volunteers allow:
Adoption program

Spay, neuter clinics

Foster care program

Education program

Cruelty investigation program
The following is the 2009 board for the Humane Society of Logan County:
Larry Pech, president

Ellen Burbage, president-elect, public relations committee chair

Barb Nikles, treasurer

Wanda Stevens, adoption and foster homes counselor chair, membership committee

Jill Struebing, animal affairs committee

Marsha Brown, fundraising committee chair

Sue Jones, administrative and finance committee chair

Lyle Johnson, adviser

Dr. Lara Borgenson, adviser