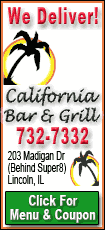 The Japanese bought 218,212 vehicles for the month, the Japan Automobile Dealers Association said in a statement. The February figure marked the seventh consecutive month of year-on-year decline.
"Consumers continue to shy away from buying cars in the face of an economic slump. Auto demand remains depressed, and it is very difficult to predict an upturn in the market right now," said Kentaro Nakata, a spokesman for the industry group.
The dismal February result follows a 27.9 percent drop in sales in January. It also comes amid plummeting demand in the U.S. and other regions, which is ravaging the profits of Japanese automakers, including Toyota Motor Corp., the world's largest automaker, and Japan's No. 2 automaker, Honda Motor Co.
In 2008, Japanese auto sales fell to their lowest in 34 years at 3.21 million vehicles, down about 6 percent from a year earlier, according to the association.