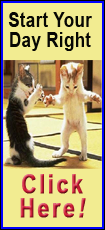 By turning to investors for new capital instead of asking for government aid, the bank would avoid the strings that go with the bailouts given to other British banks. It also said it would cut its dividend and not pay bonuses to top executives.
In 2008, net profit tumbled to $5.7 billion from $19.1 billion a year earlier as the company wrote down the value of assets, particularly in the U.S.
The markets were spooked by HSBC's report, sending the shares down 20.2 percent at 392.25 pence ($5.53) in midday trading Monday on the London Stock Exchange.
Analysts said the size of the share issue and writedowns scared off investors.
"What is perhaps most worrying is the fact that HSBC was seen as better placed than most of its peers and essentially any hope that confidence was returning to equities has been quashed once again," said Matt Buckland, a dealer at CMC Markets.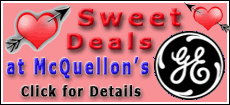 The company said senior executives -- including CEO Mike Geoghegan -- will not receive any bonuses for 2008.
That decision comes amid a storm of public outrage about bankers' bonuses -- in particular, the revelation that Fred Goodwin, former CEO at Royal Bank of Scotland, will receive a 693,000 pounds ($990,000) annual pension. RBS has since Goodwin's departure in November become mostly state-owned amid record losses, and the government has recently said it will seek to prevent Goodwin from receiving the money, which he has said he would try to keep.
In 2008, HSBC set aside $24.9 billion in provisions for markdowns such as bad loans and credit risk, up sharply from the $17.2 billion in 2007.
On top of this, HSBC wrote off all the goodwill -- the intangible value of an asset, such as a brand name -- on its U.S. personal finance operations, to the tune of $10.6 billion. It cited a "significant deterioration in U.S. employment and economic outlook in the fourth quarter of 2008."
Due to the weakness of the U.S. market, HSBC said it will scale back its consumer lending operations there -- shutting down its HFC and Beneficial brands, causing a loss of 6,100 jobs.
"Management believes it will take years before property values return to the levels seen prior to the decline and, as such, has concluded that recovery in the sub-prime mortgage lending business is uncertain and the industry is unlikely to stabilise for a numer of years," HSBC said.
The company said its retail bank branch business in the U.S. will not be affected by this decision and it will continue to issue credit cards.