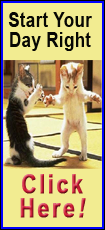 The news comes a week after Spansion, one of the world's largest makers of chips used in digital cameras, cell phones and high-definition televisions, said it would slash its global work force by 35 percent, or 3,000 employees.
Demand for flash and chip-based memory is on the decline as sales of electronics which use Spansion's chips dip amid the weak global economy.
Spansion said Sunday it decided to file for bankruptcy following consultation with a lender group holding the company's senior secured floating rate notes due in 2013. The company is in talks with the bondholder group about providing debtor-in-possession financing for its long-term cash needs.
"Given our focus on Spansion's future, management and the board have concluded that chapter 11 provides the most effective means for Spansion to preserve its business, meet its post-petition obligations and maintain customer confidence and continuity while we complete this restructuring," said President and CEO John Kispert, in a statement Sunday.
Sunnyvale, Calif.-based Spansion, founded in 1993, was a joint venture between chip-maker Advanced Micro Devices Inc. and Fujitsu Ltd. In January, Spansion said it would restructure its balance sheet and seek a sale or merger. Chief Executive Bertrand Cambou was recently replaced by John Kispert, the former president of KLA-Tencor Corp. Earlier this month Spansion's Japanese unit filed for bankruptcy, and Taiwan-based ChipMOS, a provider of chip testing and assembly services, terminated its contract with Spansion LLC over the company's default on $29 million out of $73 million in trade debt.