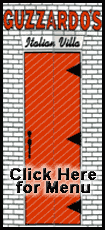 He claims that 66 of his 70 years he's been a historian. To his credit, his education includes a doctorate, he was a teacher for 42 years, and he spent 28 years serving the public on the Logan County Board.

The historian

Born and raised in Lincoln, the son of Bill and Jenny Gleason, he says his love for history began in 1942 at the age of 4. This was during World War II, when homes had to have no lighting at night or blackout curtains on the windows as a precaution against air raids. Back then, evenings were spent listening to the news on the radio, Roosevelt's "fireside chats" and reading the newspaper. Although Gleason couldn't read at that age, he does recall looking at the pictures in the paper.

In February of that year as he looked at the pictures one evening, he saw a man who looked out of place, wearing a stovepipe hat in a setting of cut-up trees. "I remember that somehow I wanted to save that picture," he said. "My mom read the story to me, told me it was Abraham Lincoln and cut out the article. I still have that article and the scissors that my mom used to cut it out.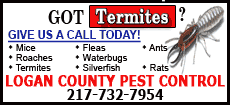 "A few days later, there was another picture of a guy with a ponytail and a hatchet. It turned out to be George Washington, and I had that one cut out too. And from there I started collecting presidents."
Those two newspaper clippings began a collection of presidential memorabilia that now exceeds 100,000 documents.
Gleason decided at the age of 6 that he was going to be a teacher. When he was 7 he refined his goal and decided that he was going to teach history.
The student
A graduate of Lincoln High School, he studied at Lincoln College, Lincoln Christian College, Sangamon State University, Illinois State University, Valley Forge in Pennsylvania and the University of Illinois in Champaign.
In 1958 as a student of Illinois State University, he was one of three History Club members selected to entertain three visiting congressmen from Michigan. Among them was Gerald Ford.
Gleason says they were to take the men to lunch, and he was assigned to Ford. As a result, the two became friends, and they stayed in contact through the remainder of the former president's life.
The teacher
Gleason began his teaching career at Virden, spending two years there before going to Broadwell, then Jefferson School and ending up as a teacher at the junior high, after which he retired, for the first time.
After retiring, he went to work at the museum on the Lincoln College campus.
A couple years into his time at the museum, Gleason's teaching career came out of retirement when he was approached by the college to teach courses on the history of Abraham Lincoln.
Gleason reveled in his new job, stating that if a teacher does not have a love for kids, he or she needs to get out of the business. Even in college, according to Gleason, a teacher can ruin a kid with his or her lack of care and concern.
He says that he always tried to have good relationships with his students, and over the years he has kept in touch with many of them. A large number have gone on to teaching careers, and 35 of them are teaching history.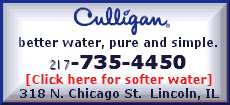 The author
Paul wrote his first book in 1956, a "History of Agriculture in Logan County." In addition he has co-authored with Paul Beavers a "Pictorial History of Logan County" and has completed a 150th anniversary edition of the "History of Lincoln Illinois," dating from 1853 to 2003.
His book "The Life and Legacy of a Man Named Lincoln" is a compilation of lesson plans for teaching Abraham Lincoln in classrooms in Kentucky, Indiana and Illinois. The Kentucky portion was completed in 2007 and is now being used in that state as part of their curriculum.
When completely finished, this book will be a teaching guide for the Lincoln era through 1861 that can be adapted for use in any state and through a wide range of grade levels.
In addition, there will be a portion of this book dedicated to Logan County, which focuses on Abe Lincoln's involvement in the formation of the county in 1839, including the survey work commencing in Middletown in the early 1830s.
Mr. Gleason goes to Washington
Paul has made numerous trips to Washington, D.C., including every presidential inauguration since 1969.
At the 1969 inauguration of Richard Nixon, there was a multitude of young people protesting the Vietnam War. Gleason joined their march for the purpose of taking pictures and recording the sounds of the event. He recalls that the National Guard was there as riot control, garnishing weapons with bayonets.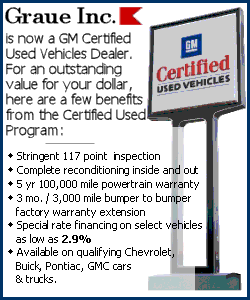 A few years later, in 1977, the National Guard was called out again, this time with picks and shovels, as the city was covered in ice, and their job was to remove it from the streets and the Mall.
Gleason remembers each inauguration for its unique qualities, saying each had its own personality.
He calls George Bush Sr.'s a very family-oriented event that included a tour of the White House for some of the attendees, including Gleason.
Gleason labels the second Clinton inauguration as significant because he was the president who would take the country into the new millennium. The theme for the day was "Bridge to the 21st Century." A bridge was built on the National Mall, and attendees could write and attach notes to it.
The public servant
Gleason was a member of the Logan County Board for 28 years, beginning in 1978.
During his time spent on the board, he served on the county's Community Action committee for 26 years. Being on the county committee made him a member of the CIEDC board of directors, and in that position, he served as their president for 10 years.
Of all the work he did for the county, he feels that this was perhaps his most important contribution.
"Serving 26 years on that board was very important," he said. "I see Head Start as very important. Unless a kid gets a good start in K, 1 and 2, he will not do well in school." Head Start is a federal program aimed at reaching out to "at risk" children and families, making sure those children develop the skills needed to be successful in their earliest years of education.
For several years Gleason devoted a lot of his time to the Logan County Genealogical Society but says that right now he's not as involved as he used to be.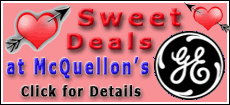 Now that he is no longer teaching, or serving on the boards for Logan County and Community Action, and has lessened his involvement with genealogy, one would think that he might have more free time. But in fact, he's replaced those past efforts with new ones.
He's a member of the Tri-State Commission, a committee in the states of Kentucky, Indiana and Illinois for the 200th birthday of Abraham Lincoln. He is also on the Advisory Committee of the National Bicentennial Commission in Washington, D.C., the local Abraham Lincoln Bicentennial Committee, is chairman of the Abraham Lincoln Tourism Bureau for Lincoln and Logan County, plus he is a substitute Sunday school teacher for the adult class at Zion Lutheran Church in Lincoln.
And of course he is still at the museum. Ron Keller, curator of the Lincoln Heritage Museum at Lincoln College, spoke glowingly about Gleason, saying: "I would say Paul is a definite treasure. He is incredibly knowledgeable about the county and Abraham Lincoln. I just wish he would write down all the things in his head, from his research to what he has witnessed and experienced."
Considering the vast amount of knowledge stored and the fact that Gleason does all his writing putting pen to paper, no typewriters or computers involved, that could take some time.
Paul loves to talk about the college's museum and what it holds, and he is looking forward to the opening of the new facility in 2010. Although not the only family that has found Paul's love of the museum infectious, perhaps the Callahan family describes it best.
When the family from Chicago stopped in at the museum while visiting Lincoln, Gleason was on duty and walked the exhibits with them. Pam Callahan, being a history buff, remarked later: "He is so enthused about the museum. He talked to us like it was the first time he had ever seen the artifacts himself. He really brought the exhibits to life for us. What a storyteller!"
Paul Gleason is a man who lives life simply but completely. He says that of all that he has done in his life, he is most proud of what he's done for others.
For his dedication to the education of our youth, the preservation of our history and his commitment to the well-being of our community, we proudly name Paul Gleason this week's "Personality of the Week."
[By NILA SMITH]