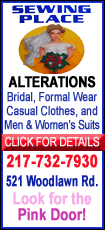 Germany's DAX fell 25.06 points, or 0.7 percent, at 3,685.01 while the CAC-40 in France was down 8.31 points, or 0.3 percent, at 2,573.15.
Earlier, Japan's Nikkei flirted with 26-year lows, ending 50.43 points, or 0.7 percent, at 7,229.72, while Hong Kong's Hang Seng index close 283.58 points, or 2.3 percent, lower 12,033.88.
"There's an absence of any hooks to hang any good news, if there were any good news," said Howard Wheeldon, senior strategist at BGC Partners.
The markets, he said, were suffering from "delayed action shock" in the wake of American International Group's announcement Monday that it needed another $30 billion from the U.S. government after reporting quarterly loss of $62 billion, the biggest loss in corporate history.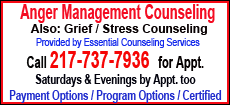 "Yesterday sent shockwaves around the markets, which isn't surprising given that AIG has tentacles in so many markets around the world," said Wheeldon.
The troubles confronting the financial sector were further highlighted by HSBC Holdings PLC on Monday, when it announced that it was looking to shore up its capital base by raising nearly $18 billion in new capital through a share issue and cutting its dividend by 29 percent.
Worries about dividends -- usually a stable source of income to investors -- are increasingly weighing on stocks, with further cuts expected from a range of companies all around the world.
Neil Mackinnon, chief economist at ECU Group, noted a warning from credit ratings agency Standard & Poor's that U.S. investors face the worst year for dividend cuts since 1938.
"The equity market mood is very negative and there is just ongoing concern about banks' dividend reductions, cash calls and losses," he said.
Wall Street remains fidgety too. Neither the Dow Jones or the broader Standard & Poor's 500 index are expected to make much of an advance at the open.