Pfizer's Greenstone subsidiary already sells more than 300 Pfizer medicines that have lost patent protection but still brought in a combined $10 billion last year. Those include former blockbusters Zoloft for depression, Norvasc for high blood pressure, Zithromax for bacterial infections and Medrol for inflammatory and immune conditions such as asthma, arthritis and lupus.
Now the established products unit at New York-based Pfizer, created as part of its reorganization last fall into more-focused business units, will announce Tuesday that it has reached agreements with Aurobindo Pharma Ltd. to produce and sell drugs that have lost patent protection in the United States and Europe.
The deal includes 39 pills that will be sold in the U.S., 20 of which will also be sold across Europe, and 12 injectable medicines such as antibiotics. Pfizer will handle the marketing after licensing each product from Aurobindo, which will handle all the steps to get approval to make generic versions, as well as manufacture them.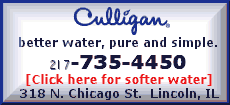 "We're targeting by 2013 to generate more than $1 billion in incremental sales for the company through portfolio expansion," David Simmons, president and general manager of the established products unit, told the The Associated Press in an interview.
He said Pfizer also is considering how best to market all those off-patent drugs in emerging markets such as China, Russia and India.
Suddenly, several brand-name drugmakers are getting into generics through acquisitions, and others have done it by licensing rights to a generic company on a case-by-case basis, said analyst Les Funtleyder of Miller Tabak & Co.
"It's not a bad move" and fits into Pfizer's recent diversification strategy, said Funtleyder. "It actually behooves Pfizer to bolster its generic unit because generics are going to play a big role in health care reform."
President Obama has said he favors greater use of generic drugs, which can cost 30 percent to 80 percent less than equivalent brand-name medicines and already account for about two-thirds of all prescriptions sold in the United States.
Swiss drugmaker Novartis AG has sold generics for years through its Sandoz unit.
Last week, French drug giant Sanofi-Aventis SA completed its $2.3 billion acquisition of Czech pharmaceutical firm Zentiva N.V., which makes and sells generic drugs in Central and Eastern Europe. Sanofi also is reportedly the frontrunner, ahead of Britain's GlaxoSmithKline PLC, in a bidding war for Indian generic company Piramal Healthcare Ltd.