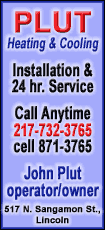 State-owned Gazprom's net profit for the first nine months of 2008 rose to 705 billion rubles from 426 billion a year earlier, while net sales increased to 2.573 trillion rubles from 1.660 trillion.
Net sales to Europe almost doubled to reach 992 billion rubles, the company said.
Gazprom, Russia's largest company, is widely expected to post a record year in 2008 as gas prices for Europe skyrocketed in the wake of record-high oil prices in July. The subsequent drop in oil costs and the credit crunch are likely to cause revenues to fall.