ALMH employees receive recognition from American Heart Association

Send a link to a friend
[March 03, 2009] Yesterday afternoon, two ALMH employees, Karen Hobler and Deb Ramlow, were honored by the American Heart Association. The two, along with Lincolnites Ann Olson and Scott Ritchhart, were instrumental in saving the life of basketball referee Gary Gustafson on Dec. 30.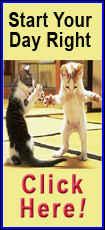 The group sprang into action when, during a game, Gustafson went down with a heart attack.

Administering CPR while 911 was called, they continued CPR until help arrived with an automated external defibrillator that the school was equipped with.

Gustafson was revived and went back to work in St. Louis yesterday, the very day the two ALMH employees received their recognition.

Kate Cohorst, communications director for the American Heart Association, said that the quick, trained work of the Lincolnites was instrumental in saving Gustafson's life.
Cohorst went on to say how important CPR training can be in saving lives and remarked how just two months after his heart stopped, Gustafson is back to work.
Both Ramlow and Hobler said they knew immediately that Gustafson was in trouble just by the way he fell to the court and the color of his skin. Ramlow, who was seated nearest the floor, was on the scene in seconds, with Hobler coming over from the other side of the gym floor right after.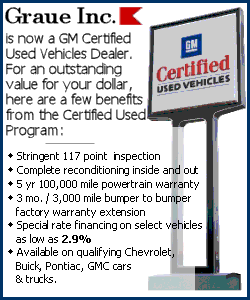 Both said that the requirement that all schools have an AED on hand was proven as an important health policy, as a shock to Gustafson restarted his heart.
Cohorst mentioned that although Gustafson couldn't be in Lincoln, he did want to again extend his thanks to the women. He ended his conversation with Cohorst by telling her to tell the avid LCHS basketball fans, "Go, Railers."
[American Heart Association; ALMH; LDN staff]
Previous related article