Hazardous weather impacts
The most storm-related fatalities in the United States, over the past 30 years, have been attributed to floods, with an average of 99 each year; followed by lightning, with 62; and tornadoes, 54.

The devastating flooding of 2008 directly resulted in six fatalities in Illinois. Four of the fatalities occurred in vehicles trying to cross a flooded roadway. This was the most since the major flooding in 1993.

Tornadoes in Illinois have killed 202 people, and injured nearly 4,100 since 1950.

Average annual damage from tornadoes, hurricanes and floods in the U.S. is about $14 billion.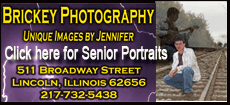 Central and southeast Illinois severe weather statistics
In 2008, 83 percent of all severe weather events (damaging winds, tornadoes and large hail) in central and southeast Illinois had advance warning by the NWS in Lincoln, with an average lead time of 19 minutes.

The peak of the severe weather season in this area extends from March 20 through Sept. 3.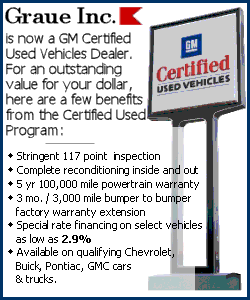 During the 10-year period from 1999 through 2008, severe weather has occurred six times on two calendar dates: May 31 and Aug. 18.

Of the top 15 counties with the most tornadoes in the state, 10 are in central or eastern Illinois. These are Logan County, ranked No. 2; McLean, No. 3; Sangamon, No. 4; Tazewell, No. 5; Woodford, No. 8; Macon, No. 10; Champaign, No. 11; Piatt, No. 12; Coles, No. 13; and Douglas, No. 15. (Data based on tornadoes per 100 square miles from 1950 to 2008)
Visit www.weather.gov/Lincoln for the latest weather and river forecasts, warnings, current conditions, radar and satellite imagery, and climate information.
[Text from file from National Weather Service, Lincoln office]