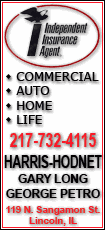 Last month the warehouse retailer cautioned that its second-quarter profit was likely to "substantially" miss Wall Street estimates due to poor sales and margins. The company also said at the time that it would not provide earnings guidance for the rest of the fiscal year.
For the period ended Feb. 15, earnings slid to $239.7 million, or 55 cents per share, from $327.9 million, or 74 cents per share, a year earlier.
Analysts surveyed by Thomson Reuters, whose estimates generally exclude one-time items, forecast profit of 59 cents per share.
"Our quarterly results were hurt by the continued weakness in non-foods sales and related margins. Margins in foods and non-foods were also negatively affected by increased pre-holiday seasonal markdowns and other selective price reductions to drive sales and increase market share," Chief Financial Officer Richard Galanti said in a statement.
Costco reported revenue dipped 1 percent to $16.84 billion from $16.96 billion, just shy of Wall Street's $16.85 billion estimate.
Same-store sales dropped 3 percent during the quarter. Excluding falling gas prices and the stronger dollar, same-store sales climbed 5 percent.
Same-store sales, or sales at stores open at least a year, are a key indicator of retailer performance since they measure growth at existing stores rather than newly opened ones.
Costco runs 553 warehouses, including 406 in the United States and Puerto Rico, 76 in Canada, 21 in the United Kingdom, six in Korea, five in Taiwan, eight in Japan and 31 in Mexico.