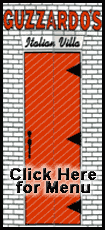 Pretax write-downs totaled $156.6 million in the most recent quarter, down from $245.5 million the prior year.
Excluding the write-downs, earnings fell to $9.6 million, or 6 cents per share, from $57.3 million, or 35 cents per share, a year ago.
Revenue declined 51 percent to $409 million from $842.3 million.
Cost of revenue and selling, general and administrative expenses both declined year over year.
Analysts on average expected a loss of 52 cents per share on revenue of $425.3 million.
Cash at quarter-end amounted to $1.53 billion, Toll Brothers said, up from $956.6 million at the same time a year ago.
"Faced with a plunging stock market, weak consumer confidence, growing job losses, challenging credit markets and a hobbled economy, we continue to focus on maintaining a strong balance sheet and significant liquidity," Robert I. Toll, chairman and chief executive, said in a statement. "With this capital, we hope to take advantage of opportunities we believe will arise from the current downturn."
The company says it expects to deliver 2,000 to 3,000 homes this year, based on its quarter-end backlog of $1.04 billion. Toll Brothers declined to provide more specific earnings guidance.