Kurer will leave April 15 after one year on the job, during which Switzerland's largest bank reported record losses and was faced with U.S. allegations that it helped Americans evade taxes.
"One year ago I accepted the position of chairman out of my sense of responsibility for the bank, its shareholders, clients, staff and the communities in which we work," Kurer said in a statement. "I now think it is time to complete this transition and leave the office at the end of my one-year term."
Kurer, who many considered a temporary appointment when tapped last year, came under increasing pressure as U.S. tax authorities accused UBS of aggressive cloak-and-dagger tactics to attract wealthy American clients allegedly evading taxes.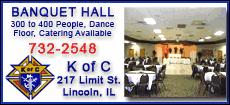 Although Switzerland's financial services authority FINMA said Kurer did not know details of UBS' client strategies in the U.S., many Swiss politicians and experts urged that he resign.
The Internal Revenue Service, the U.S. government's tax collection agency, is trying to pry from UBS the names of as many as 52,000 wealthy Americans who have accounts with UBS. The bank maintains that turning over the account names would violate Swiss banking secrecy law.
Villiger's nomination comes after UBS last week appointed Oswald Gruebel -- a former CEO at crosstown rival Credit Suisse -- as its new chief executive to replace Marcel Rohner.
Villiger said in a statement he would relinquish his membership in the boards of Nestle, Swiss Re and daily Neue Zuercher Zeitung, which he has held since 2004.
The 68 year-old was a member of the Swiss Cabinet from 1989 to 2003 and held the country's rotating one-year presidency in 1995 and 2002.
During his eight-year term as finance minister until 2003, Villiger finalized an accord with the European Union in which Switzerland, not part of the EU, agreed to tax the savings EU citizens put in Swiss bank accounts.