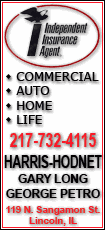 They're asking patients to agree to what amounts to a gag order that bars them from posting negative comments online.
"Consumers and patients are hungry for good information" about doctors, but Internet reviews provide just the opposite, contends Dr. Jeffrey Segal, a North Carolina neurosurgeon who has made a business of helping doctors monitor and prevent online criticism.
Some sites "are little more than tabloid journalism without much interest in constructively improving practices," and their sniping comments can unfairly ruin a doctor's reputation, Segal said.
Segal said such postings say nothing about what should really matter to patients -- a doctor's medical skills -- and privacy laws and medical ethics prevent leave doctors powerless to do anything it.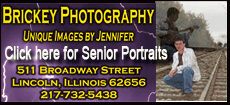 His company, Medical Justice, is based in Greensboro, N.C. For a fee, it provides doctors with a standardized waiver agreement. Patients who sign agree not to post online comments about the doctor, "his expertise and/or treatment."
"Published comments on Web pages, blogs and/or mass correspondence, however well intended, could severely damage physician's practice," according to suggested wording the company provides.
Segal's company advises doctors to have all patients sign the agreements. If a new patient refuses, the doctor might suggest finding another doctor. Segal said he knows of no cases where longtime patients have been turned away for not signing the waivers.
Doctors are notified when a negative rating appears on a Web site, and, if the author's name is known, physicians can use the signed waivers to get the sites to remove offending opinion.
RateMd's postings are anonymous, and the site's operators say they do not know their users' identities. The operators also won't remove negative comments.
Angie's List's operators know the identities of users and warn them when they register that the site will share names with doctors if asked.
Since Segal's company began offering its service two years ago, nearly 2,000 doctors have signed up. In several instances, he said, doctors have used signed waivers to get sites to remove negative comments.
John Swapceinski, co-founder of RateMDs.com, said that in recent months, six doctors have asked him to remove negative online comments based on patients' signed waivers. He has refused.
"They're basically forcing the patients to choose between health care and their First Amendment rights, and I really find that repulsive," Swapceinski said.
He said he's planning to post a "Wall of Shame" listing names of doctors who use patient waivers.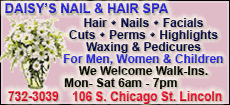 Segal, of Medical Justice, said the waivers are aimed more at giving doctors ammunition against Web sites than against patients. Still, the company's suggested wording warns that breaching the agreement could result in legal action against patients.
Attorney Jim Speta, a Northwestern University Internet law specialist, questioned whether such lawsuits would have much success.