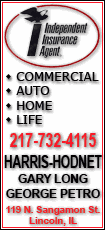 Larry Biegler, who refused to elaborate on the threats, told Los Angeles County Superior Court Judge John A. Kronstadt he was bowing out of the case. But it was his call to sheriff's deputies reporting that the emerald had been stolen that led to a multi-state caper in which two deputies trucked the mammoth object from Las Vegas.
Another of the claimants, Todd Armstrong of Eagle, Idaho, said outside court that he moved the emerald to Las Vegas after a gem dealer gave it to him as collateral for a shipment of diamonds he paid for but never received. He was trying to sell it when the law arrived.
The parties told the judge that the huge object is worth about $400 million. Lawyers said that museums including the Smithsonian and the Getty have expressed interest in obtaining it for their collections. Its value is as an art object and it can't be broken down to make jewelry, they said.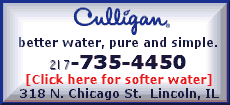 The emerald was dug up in Brazil in 2001 and became known as the Bahia Emerald. Its first owner was a Brazilian gem trader who made the first sale of it. But after that, its route became muddled. At one point, it wound up in a warehouse in New Orleans that was flooded during Hurricane Katrina.
One claimant, Anthony Thomas, appeared with his lawyer who said Thomas was the first buyer of the emerald for $60,000 from the Brazilian gem dealer but never received it.
"He was misled to think it had been stolen en route to him," said attorney Jeffrey Baruch. He said Thomas became aware of its whereabouts when publicity broke about the case of the kidnapped emerald.
Another claimant, Ken Conetto, has said in court papers he obtained the emerald from the Brazilians and was to sell it for them. He has said he enlisted Biegler to help him.
His lawyer, Eric Kitchen, said the object was a granite cube, 4 feet by 4 feet by 4 feet weighing 840 pounds, with green crystals embedded in it.