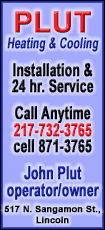 Nineteen of the charges stemmed from acts Stiles videotaped of himself with the toddler in 2003. The jury viewed the graphic video Friday.
Outside the presence of the jury, Clark County District Court Judge Jennifer Togliatti called the recorded images "clearly child pornography in its most graphic form."
A man gave the videotape to authorities in September 2007, five months after he found it hidden in a desert lot about 60 miles west of Las Vegas. He later pleaded guilty to conspiracy to obstruct a public officer for the delay in turning in the video.
With clear evidence of a sex crime on a toddler but neither the victim nor the abuser identified, investigators released images from the video in a nationwide hunt for both people.
Stiles, 38, of Las Vegas, was arrested in October 2007 after he was identified as the man in the video and a fugitive in a case involving a 6-year-old girl. Prosecutors said he molested the older child in late 2003.
The toddler victim is now 8. Her mother testified she has no recollection of the encounter, which occurred when she lived with a friend's family in an apartment in Las Vegas. The friend's mother was Stiles' girlfriend.
Three charges stemmed from allegations that Stiles molested the 6-year-old while he and his girlfriend spent two nights as guests at the girl's Las Vegas home in December 2003.