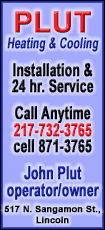 Today's Highlight in History:
On March 4, 1789, the Constitution of the United States went into effect as the first Federal Congress met in New York. (The lawmakers then adjourned for lack of a quorum.)
On this date:
In 1791, Vermont became the 14th state.
In 1809, James Madison was sworn into office as the fourth president of the United States. (The occasion marked the first time an inaugural ball was held the evening after the swearing-in.)
In 1858, Sen. James Henry Hammond, D-S.C., declared "Cotton is king" in a speech to the U.S. Senate.
In 1861, Abraham Lincoln was inaugurated as the 16th president of the United States.
In 1908, a fire at Lake View School in Collinwood, Ohio, claimed the lives of 172 children and three adults.
In 1909, William Howard Taft took the oath of office as the 27th president of the United Sates.
In 1929, Herbert Hoover was inaugurated as the 31st president of the United States.
In 1933, Franklin D. Roosevelt took office as America's 32nd president.
In 1977, some 1,500 people were killed in an earthquake that shook southern and eastern Europe.
In 1989, Time Inc. and Warner Communications Inc. announced plans for a huge media merger.
Ten years ago: Outraging Italian authorities, a military jury in North Carolina cleared a Marine pilot of charges he was flying recklessly when his jet sliced through a ski gondola cable in the Alps, sending 20 people plunging to their deaths. Retired Supreme Court Justice Harry A. Blackmun, who wrote the 1973 decision that legalized abortion nationwide, died in Arlington, Va., at age 90.