Among those pressing for a new U.S. law is Todd Stern, the Obama administration's envoy for climate talks that begin in December in Copenhagen, Denmark.
"The optimum would be legislation that is signed, sealed and delivered," Stern said Tuesday.
"It's been a long time now that countries have been looking for the United States to lead and take action," he said. "I think nothing would give a more powerful signal to other countries in the world than to see a significant, major, mandatory American plan."
International leaders attending a symposium in Washington on climate policy echoed Stern's comments. They urged the U.S. to act despite a faltering economy.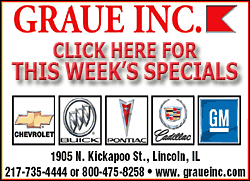 "We are also being provided with an opportunity now to rethink business as usual," said Connie Hedegaard, the Danish minister for climate and energy. "Tackling global challenges, like that of the economy, we cannot do that without the United States. So we need the U.S. to engage."
Ed Miliband, British secretary of state for energy and climate change, said what Congress does to control domestic emissions will send a clear signal for the Copenhagen talks.
"The level of U.S. ambition that we see on this issue is very important because it will define and have an impact on the response that we see from other countries," Miliband said.
The Bush administration pulled out of the last global climate change treaty, the 1997 Kyoto Protocol, citing a lack of participation by developing countries and potential harm to the U.S. economy. In the 1990s, during the Clinton administration, the Senate balked at ratifying the agreement.
Stern acknowledged that a climate bill by year's end was a tall order.
House Democratic leaders are planning to take up legislation setting up a mandatory cap and trade system for greenhouse emissions sometime this summer. Senate Majority Leader Harry Reid has said he would like the Senate to vote on a bill after the August recess.
Under cap-and-trade, the government would establish a market for carbon dioxide by selling credits to companies that emit greenhouse gases. The companies can then invest in technologies to reduce emissions to reach a certain target or buy credits from other companies that already have met their emission reduction goals.