Brown was addressing Congress a day after he became the first European leader to meet with President Barack Obama at the White House. Brown's speech to a joint meeting of Congress, an honor reserved for close U.S. allies, was a useful stage for the British leader, who is seeking a boost at home from his U.S. visit.
On Tuesday, Obama and Brown looked to coordinate U.S. and British approaches to fix the world economy. The two leaders sat down in the Oval Office for about an hour and shared a working lunch afterward in the White House residence. It was their third meeting, although their first since Obama became president in January.
Brown came into the session hoping to reach agreement with Obama on a pact to take into a global financial summit of advanced and developing nations the British leader is chairing in London early next month. Brown has been arguing for what he calls a "global New Deal," a reference to the sweeping Depression-era U.S. policy that overhauled the banking and financial system, plowed money into public works and created the Social Security pension program for Americans.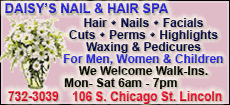 Brown wants the same banking standards governing transparency, disclosure, accountability and other issues that apply in the United States and Britain to apply to institutions in other nations, particularly those in areas like Eastern Europe or Latin America.
Obama said he and Brown discussed how to make sure that all the world's major economies, developed and developing, are coordinating what they are doing to stimulate their economies, and how to ensure "there are a common set of principles, in terms of how we're approaching banking, so that problems that exist in emerging markets like Hungary or the Ukraine don't have these enormous ripple effects that wash back onto our shores."