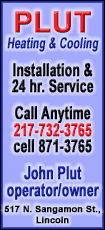 But Palestinians say they cannot receive proper Israeli building permits, and the planned demolitions are intended to assert Israel's control over the disputed city.
In the West Bank on Wednesday, Clinton said the violate Israeli pledges under the "road map" peace plan. She said she would take up the issue with the incoming Israeli government, which is expected to take office in the coming weeks.
THIS IS A BREAKING NEWS UPDATE. Check back soon for further information. AP's earlier story is below.
JERUSALEM (AP) -- U.S. Secretary of State Hillary Clinton promised Tuesday to work with the incoming Israeli government, but delivered a clear message that could put her at odds with the country's next leader: Movement toward the establishment of a Palestinian state is "inescapable."
Clinton also said the U.S. would soon send two envoys to Syria. It was the most significant sign yet that the Obama administration is ready to mend relations with the Damascus regime. The U.S. withdrew its ambassador in 2005, accusing Syria of supporting terrorism.
"We have no way to predict what the future with our relations concerning Syria might be," Clinton said. "There has to be some perceived benefit of doing so for the United States and our allies and our shared values. But I think it is a worthwhile effort to go and begin these preliminary conversations."
In Damascus, the U.S. Embassy announced that Jeffrey Feltman, the State Department's top diplomat for the Middle East, would lead the American delegation headed to the Syrian capital.
The U.S. ambassador was pulled out by the Bush administration in 2005 to protest Syria's suspected role in the assassination of former Lebanese Prime Minister Rafik Hariri. The United States has also criticized Syria for supporting militant groups such as Hamas and Hezbollah and has accused Syria of not doing enough to prevent foreign fighters from crossing into Iraq. Syria has said it is doing all it can to safeguard its long, porous border.
Clinton lamented that President Barack Obama's attempts to reach out to Syrian ally Iran have so far been unsuccessful. The U.S. and Israel accuse Iran of pursuing nuclear weapons and supporting anti-Israel militant groups.
Clinton, seeking to calm her Israeli hosts, said diplomacy should not be confused with softness.
"When we talk about engagement with Iran, do not be in any way confused, our goal remains the same: to dissuade and prevent Iran from acquiring nuclear weapons and continuing to fund terrorism," she said. "Whatever we do will be done thoughtfully in consultation with our friends and Israel, most particularly Israel."
Senior Israeli officials including Defense Minister Ehud Barak told Clinton that Israel does not oppose Washington's overtures to Iran. However, they said they were skeptical about Iran's intentions and urged the U.S. to set a deadline for Iran to respond positively. Israel fears Iran will use American engagement to buy time to develop nuclear weapons.
Asked about Netanyahu, Clinton acknowledged the possibility of disagreements with any Israeli government and made clear the U.S. would push forward with its efforts to forge a peace deal that includes the creation of an independent Palestinian state alongside Israel.
"The United States will be vigorously engaged in the pursuit of a two-state solution every step of the way," she said. "The inevitability of working toward a two state-solution is inescapable."
Prime minister-designate Benjamin Netanyahu, who opposes Palestinian statehood and has been critical of peace talks, said after meeting Clinton in Jerusalem that the two had "found a common language."
While Netanyahu's hardline Likud party won one parliamentary seat less than Foreign Minister Tzipi Livni's Kadima in last month's general election, neither came close to winning a majority.