Following their son's death in January 1998, Mary and Antonio Speranza of Edison, N.J., told Repro's operator that they wanted a grandchild and wanted to save the sperm so a surrogate mother could be artificially inseminated.
The lab operator, Awilda Grillo, told the Speranzas their son deposited the specimens for his use only and the specimens had not been screened for donation to a member of the public, as required by state law.
The Speranzas paid Grillo storage fees and asked her to preserve the sperm specimens until a court could decide on custody.
State Supreme Court Justice Jane Solomon ruled that the law barred use of the sperm. She noted that the required screening, specifically a blood test of the donor, was now impossible since Mark Speranza was dead.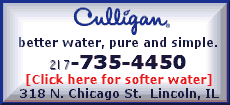 The state Supreme Court's Appellate Division agreed. The court said state law bars the use of stored semen "by a specific recipient, other than his current or active regular sexual partner" unless the sperm donor undergoes a blood test.
The appellate judges wrote that the purpose of the law is to protect the surrogate mother and the general public from disease.
"We cannot countenance avoidance of the regulations' dictates, even though we recognize the joy that ignoring those regulations could bring to plaintiffs," the appeals court wrote.