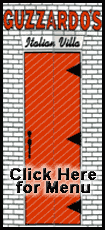 Senior police official Haji Habibur Rehman said police raided locations in Lahore and surrounding districts and arrested "some suspects." He gave no details of their alleged roles, or the precise number detained, but said some were picked up at a Lahore hostel, where bloodstained clothes were also found.
"We are after them, and we hope that God willing we will soon get a result," he told the GEO TV station.
He confirmed the arrests to The Associated Press, adding "so far we have not made any headway toward the perpetrators."
Pakistani police have a poor record of investigating terrorist attacks and often round up people in the immediate aftermath of assaults who are never charged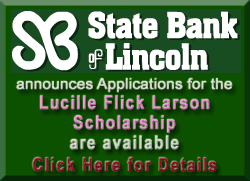 In the commando-style assault, up to 14 heavily armed and well-trained gunmen sprayed the Sri Lankan bus with bullets and rocket and grenade fire as it traveled to a match against Pakistan. The bus sped through the ambush and reached the safety of the stadium.
"Our guys were getting hurt and screaming, but we couldn't help each other," Sri Lanka captain Mahela Jayawardene said when the team arrived home in Colombo early Wednesday. "None of us thought that we would come alive out of the situation."
Veteran Sri Lanka spinner Muttiah Muralitharan spoke of the chaos on the bus during the attack.
"All the while bullets were being sprayed at our bus, people around me were shouting," he said. "I am glad to be back."
But Jayawardene added that growing up in Sri Lanka, which has seen scores of terrorist attacks related to the country's civil war, meant the players had a "natural instinct" that made them immediately hit the floor at the first sound of gunfire.
"We are used to hearing, seeing these things. Firing, bombings. So we ducked under our seats when the firing began," Jayawardene told reporters.
The assault bore many similarities to last year's three-day hostage drama in the Indian financial capital of Mumbai.
Working in pairs, the attackers carried walkie-talkies and backpacks stuffed with water, dried fruit and other high-energy food -- a sign they anticipated a protracted siege and may have been planning to take the players hostage, an official said.
None of the gunmen was killed, and all apparently escaped into this teeming city after a 15-minute gunbattle with the convoy's security detail.
Authorities have not speculated on the identities of the attackers, but President Asif Ali Zardari said the assault showed "once again the evil we are confronting" in an opinion piece in the Wall Street Journal.
Pakistan's Punjab provincial government took out advertisements in newspapers Wednesday offering a $125,000 reward.
The ad showed two alleged attackers, one dressed in brown and the other blue, and both carrying backpacks and guns. The image was taken from TV footage of the event.