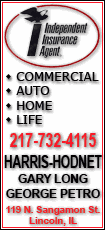 They better work, Federal Reserve Chairman Ben Bernanke said. The country faces "a prolonged episode of economic stagnation" without bold policy moves, he told the Senate Banking Committee.
Separately, the Fed announced a long-awaited program to spur lending for autos, education, credit cards and other consumer loans by providing up to $200 billion in financing to investors to buy up the debt. If the program succeeds, it should help break economy-crippling credit clogs and make it easier for Americans to finance purchases large and small at lower rates, Bernanke said.
"What the economy requires, what the American people demand is that we move as aggressively as we can to get growth back on track," Treasury Secretary Timothy Geithner told the tax-writing House Ways and Means Committee. "I'm confident this is the right path for the country."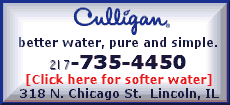 Republicans were not so sure, accusing the new administration of raising taxes during a recession -- on many ordinary Americans as well as on the wealthy.
Underscoring the economy's weakness, Detroit's Big Three automakers reported huge U.S. sales declines for February from a year earlier -- 53 percent for General Motors Corp., 48 percent for Ford Motor Co. and 44 percent for Chrysler LLC.
On Wall Street, the Dow Jones industrials lost 37 points, but stocks have been falling so fast -- 300 points on Monday alone -- that the new decline seemed quite modest.
Obama's plan envisions a deficit of $1.7 trillion this year followed by several more years of trillion-dollar shortfalls.
"The new administration has inherited an economic crisis unlike any we have seen in our lifetimes," White House Budget Director Peter Orszag told the House Budget Committee.
The administration acknowledges that its energy proposal would increase costs for consumers but argues that the vast majority of people will get tax breaks elsewhere in Obama's budget package.
"Now, if people don't change how they use energy, then they will face higher costs for energy," Geithner acknowledged.
Obama, meanwhile, was asked about the stock market's swoon in recent days to levels not seen since 1997.
"What I'm looking for is not the day-to-day gyrations of the stock market, but the long-term ability for the United States and the entire world economy to regain its footing," Obama said after meeting in the Oval Office with British Prime Minister Gordon Brown.
"You know, it bobs up and down," he said, comparing stock market movements to daily tracking polls during political campaigns. "The banking system has been dealt a heavy blow," he added. "There are a lot of losses that are working their way through the system. And it's not surprising that the market is hurting as a consequence."
Sounding ever more like an analyst, he said that "profit and earning ratios are starting to get to the point where buying stocks is a potentially good deal if you've got a long-term perspective on it."
The president predicted a recovery "but it's not going to happen overnight."
He got a boost from Bernanke, who was appointed to the top Fed job in 2006 by President George W. Bush. Bernanke said Obama's recently enacted $787 billion stimulus package of increased federal spending and tax cuts should help revive consumer spending, boost factory production and "mitigate the overall loss of employment and income that would otherwise occur."