Downtown location gets a triple-A from new remodeling business

Send a link to a friend
[March 04, 2009] Larry Adams sat at his desk at his new location on the square. His business, AAA Windows-Siding-Roofing, is still getting set up in the location at 125 S. Kickapoo. Adams is an old pro at remodeling. Starting two decades ago as a replacement window installer for a large St. Louis company, he eventually became a district sales manager for that company.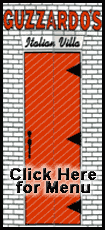 He decided to go on his own in 1996 and began his business in East Peoria with a partner. The company was located in the center of East Peoria, and Adams really liked the atmosphere of being in a downtown location.

Adams and his wife live in Lincoln, and his company did a great deal of work locally. So when Adams bought out his partner, he and his wife, Teresa, decided to relocate the business and open shop on the square. He says he likes the costs associated with downtown Lincoln, and the location makes him feel like he is right in the middle of everything.

The company handles the installation of replacement windows and siding, new roofs and new doors. Adams said his business is the exclusive area supplier of Great Lakes windows, a triple-pane window renowned for its high energy efficiency.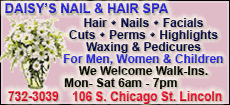 When discussing the economy Adams has concerns but points out that when new building stops, remodeling doesn't necessarily follow. "Last week we were at the big trade show in the Peoria Civic Center. There was a pulse," he said. "There was lots of traffic and I am booked with appointments."
Adams sees the building market leaning toward more people upgrading where they live rather than building new, and that is what his company specializes in. He also points to the energy tax credit available to homeowners for energy efficiency upgrades, and he feels that is a strong selling point for using his company's services.
Larry and Teresa, who is the office manager, have lived in Lincoln since 1992 and have a fondness for the square and Lincoln.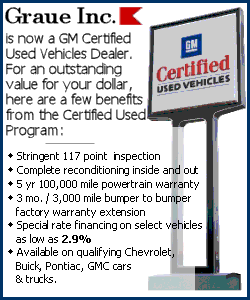 When asked why he moved his business from a much more populated area to Lincoln, Adams gave an explanation that made great sense. "We have been blessed with a tremendous amount of business in Lincoln. We live here, and now we are centrally located so that we can cover the four major markets of Peoria, Bloomington, Decatur and Springfield, plus Lincoln."
At the height of last summer, the company had six crews out on the streets working on home projects. And, he has faith that will be the case again this year. "A roofing crew started last week and we have a siding job starting next week," Adams said.
Proof that another spring is about to break as another business finds its home on the square in the heart of Lincoln, as well as central Illinois.
[By MIKE FAK]