Europe's two leading central banks are expected to cut interest rates, but with the scope for further reductions limited, speculation is growing that the European Central Bank and the Bank of England will effectively start printing money to give their ailing economies a kick start.
Amid increasingly grim economic news, the European and British central banks are likely to cut their benchmark rates by a half percentage point to new record lows of 1.5 percent and 0.5 percent.
However, markets will be keeping a close eye on statements released alongside the rate announcements on more radical steps such as so-called quantitative easing -- a technical term that describes ways to expand the supply of money in the economy.
"The market's treading water before the rate decisions later today, because it's not wholly decided what's going to happen, how aggressive the Bank of England is going to be and there's a lot of unanswered questions about quantitative easing, which is leaving investors uncertain," said James Hughes, market analyst at CMC Markets in London.
He added that the ECB's anticipated "more aggressive" decision was likely to have an even stronger effect on markets. "Over the last few days or so the DAX and CAC have been a little bit slower to react to the downside, but today we're not seeing that, we're seeing the same pretty much across the board," said Hughes.
In other trading news, shares in Aviva PLC fell 21 percent in London after Europe's biggest provider of life insurance and pensions products booked a net loss for 2008, due to a drop in the value of assets amid the financial crisis.
In Asia, stock markets were mixed after China promised to support growth and create jobs -- but stopped short of major new stimulus measures to bolster the world's third-largest economy.
Chinese Premier Wen Jiabao said the government's 4 trillion yuan ($586 billion) stimulus plan, announced in November, would help the country achieve 8 percent growth this year. That rate is seen as critical to creating jobs and staving off social unrest as the worst global economic crisis in generations hits Chinese exports.
As the government boosts money for infrastructure, social programs and tax cuts, the country's budget deficit will surge to its highest level in six decades, Wen said at China's annual legislative session in Beijing.
Global markets had rallied along with commodities prices the day before, partly on hopes China would announce new steps to counter a slowdown in its economy and help other countries restart theirs in the process.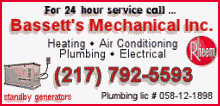 But some investors turned cautious after Beijing largely reinforced programs and spending already known.