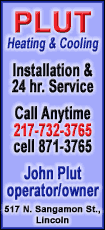 Wen promised to "dramatically increase" spending to counter the impact of the global slowdown that has thrown at least 20 million Chinese migrants out of work.
But he made no mention of possible new stimulus measures on top of a 4 trillion yuan ($586 billion) package unveiled in November. That was likely to disappoint Chinese financial markets, which rose Wednesday on hopes he might announce a new round of spending worth up to 10 trillion yuan ($1.5 trillion).
Private sector economists are forecasting 2009 growth as low as 5.6 percent -- the weakest in nearly two decades -- after economic expansion plunged to a seven-year low of 6.8 percent in the final quarter of 2008.
Beijing's stimulus is aimed at reducing reliance on exports, which plunged by 17.5 percent in January, by pumping money into the economy through higher spending on public works to boost domestic consumption. The government points to rising bank lending and power consumption as signs its slump might already be bottoming out.
Some analysts say growth could rebound as early as the quarter beginning in April. But others say China cannot recover until its key U.S. and European export markets do, which might not happen until next year.
"The stimulus package is certainly a big one, but we don't think that alone is going to change the direction of the economy. The downward momentum is clear," said Fitch Ratings analyst James McCormack. He said he expected this year's growth to fall to 5.6 percent.
"It's not a catastrophe but it's a hard landing," McCormack said. "We just don't think the Chinese economy can recover until the global economy recovers."
Chinese manufacturing contracted in February for a fifth month, though at a slower rate than previously, according to surveys released this week.
Wen promised more help to restructure and modernize industry, a streamlining of tax collection and other steps to make the economy more efficient. He also said Beijing would take more steps to boost exports, a move that might strain relations with trading partners that are trying to keep up foreign sales of their own goods.