The world's largest brewer said it would now focus on reducing the massive debt from InBev's $52 billion takeover of Anheuser Busch -- and would aggressively shave costs and sell off some $7 billion in assets.
AB InBev said profits fell to euro49 million ($61 million) from euro900 million a year earlier. Total revenues were up 35 percent to euro5.2 billion ($6.5 billion) from euro3.9 billion.
Chief financial officer Felipe Dutra blamed the dramatic profit drop on restructuring charges -- mainly debt financing costs of euro489 million -- linked to InBev's $52 billion takeover of Anheuser Busch and a one-off gain last year when it sold off Dutch and Belgian bars.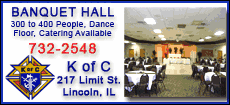 He said the company planned to cut another $500 million from U.S. operations this year and reduce capital spending by $1 billion (euro800 million). He said this did not mean more job cuts at Anheuser Busch, where the company has shed some 2,400 posts.
"We believe the right sizing is in place and the plans we had to announce, they were already announced," he told reporters.
CEO Carlos Brito said U.S. workers had accepted the company's cost-cutting plans.
"The people we have there are pragmatic," he said. "They embrace frugality because they understand the need" to channel money toward boosting sales, he said.
AB InBev also said it wanted to raise $7 billion by selling off assets this year -- but would not comment on what units it might offload. Dutra said they would concentrate on operations that could be easily detached from the business and would not cause tax problems.
This will help pay off some $45 billion in debt the brewer took on for the takeover. It has sold $3.5 billion in bonds to cover $7 billion in payments due in November. Dutra said the company could cover the $3.5 billion outstanding out of working capital if it can't sell units.
"This is not a fire sale," he said, adding that the company was in no rush to sell some five to six businesses at the right price.
AB InBev said it has made more savings than expected so far from the merger -- with $250 million saved in 2008 -- and would raise its synergies target from $1.5 billion to $2.25 billion by 2011.