By midday in Europe, benchmark crude for April delivery was down $1.21 to $44.17 a barrel on the New York Mercantile Exchange. Earlier in the session, the contract rose as high as $45.70 before falling back.
In London, Brent prices were down $1.36 to $44.76 on the ICE Futures exchange.
The Nymex contract rose $3.73 on Wednesday to settle at $45.38 a barrel after the Energy Department's Energy Information Administration said crude inventories fell for a second week in three, halting a trend over the previous six weeks that saw stocks jump more than 30 million barrels.
The figures were seen suggesting that demand may have stabilized after falling for months.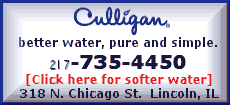 The EIA said Wednesday that crude inventories dropped by 700,000 barrels, or 0.2 percent, to 350.6 million barrels, for the week ended Feb. 27. Analysts had expected a boost of 2.2 million barrels, according to a survey by Platts, the energy information arm of McGraw-Hill Cos.
The EIA also said that over the last four weeks, motor gasoline demand has averaged 9.0 million barrels per day, up 2.2 percent from the same period last year.
"It's still premature to say world oil consumption is stabilizing," said David Moore, a commodity strategist with Commonwealth Bank of Australia in Sydney. "The recent evidence is that the rate of decline has possibly started to slow."
Oil prices have plunged about 70 percent since July as investors grapple with the worst global economic slump in decades.
Markets also had been expecting the announcement of fresh stimulus measures by China, but while Chinese Premier Wen Jiabao's said Thursday he expected his country to achieve a growth rate of 8 percent this year, he failed to disclose new spending beyond the 4 trillion yuan ($586 billion) package unveiled in November.
In the European Union, statistics agency Eurostat on Thursday confirmed an earlier estimate which showed the EU economy contracting by an annual 1.5 percent in the fourth quarter in the EU, with the 27-nation bloc growing by 0.9 percent in all of 2008.