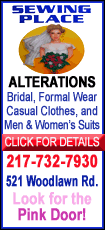 New York Attorney General Andrew Cuomo subpoenaed Andrea Orcel, David Sobotka, Peter Kraus, Thomas Montag, David Gu, David Goodman and Fares Noujaim. The seven were identified in a Wall Street Journal report Wednesday as executives who received some of the largest bonuses at Merrill just days before it was taken over by Bank of America Corp. and weeks ahead of announcing the company lost more than $15 billion in the fourth quarter.
Merrill paid out $3.6 billion in bonuses to top executives in December, with 14 employees receiving bonuses of $10 million or more. Cuomo's office has been investigating the timing of those bonuses to determine if proper disclosure of the size and timing of the bonuses was made to Merrill and Bank of America shareholders.
The attorney general's office is expected to question the former executives -- some of whom took positions at Charlotte, N.C.-based Bank of America after the deal was completed -- about their work; their individual bonuses; communications they had with former Merrill CEO John Thain about the bonuses; the size of the bonus pool; and the timing of the payments, a person familiar with the investigation said. The person asked to remain anonymous because of the ongoing nature of the investigation.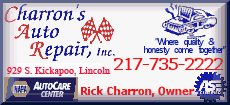 Cuomo's office has been stonewalled in recent weeks in its attempts to get details about individual bonuses. Last week, Bank of America CEO Ken Lewis testified about what he knew about the bonuses, but did not provide specifics on individual bonuses.
Lewis' testimony came just days after Thain completed a second deposition with the attorney general's office. Thain initially refused to provide information about individual bonuses, saying Bank of America had instructed him not to disclose the information. Cuomo's office then forced Thain, through a court order, to return for a second round of testimony and provide additional details. It is unclear if Thain provided such details during that round of questioning.
Additionally, information requested from Bank of America in a separate investigation by the North Carolina's Attorney General's office about the bonuses was received by a Wednesday deadline.
North Carolina's Attorney General Roy Cooper made a request for documents from Bank of America about the bonuses. The state's Department of Justice last month issued an "investigative demand" seeking records, including a list of Merrill employees who received bonuses. Bank of America was required to respond by Wednesday, according to the 11-page demand.