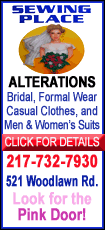 One year after starting as executive director of the Lincoln & Logan County Development Partnership, Joel Smiley brought the Logan County Board up to date on the progress of a significant project that he wanted to see happen here when he took the job. Smiley said that the business incubator is a project that the partnership has been working on since the day he began. This is a project that creates new jobs, increases the likelihood of success for a startup business and provides opportunities to keep youth in Logan County.
Smiley was joined by Patrick Doolin and Sonnie Alexander, two committee members for the business incubator, during the Logan County board-of-the-whole meeting in February.
Smiley read the following description of the project:
A Business Incubator is a mechanism to create jobs by providing a subsidized environment for business start-ups. With unemployment up close to 3% over last year, new jobs in Logan County are crucial. The Business Incubator will not only provide this environment, but will help us compete with neighboring counties who already have incubators in place.
With small business start-ups failing at a 70% rate within the first 5 years, a business incubator can reduce start-up costs thus freeing up revenue for other needed business expenses including marketing. Participants can stay in an incubator for up to three years. The rent is on a sliding scale with a major escalation each year until 100% of market rate is reached.
Our original Business Incubator Concept was based upon finding a single donated facility in Logan County and creating a program to allow business start-ups to begin their process in the incubator for up to three years. By having a central location, it would be easier to manage, although there would be liability for the site.
Incubators target primary sector positions with an emphasis in manufacturing, assembly, hi-tech, warehouse distribution, and business services. Retail has not been a primary focus for the incubator and would only be considered on a limited basis generally as part of a manufacturing component.
A target wage of $12-$15 per hour has been a focus regarding the types of jobs we would like to attract. This program is capable of creating at least 100 new jobs.
The idea of creating an incubator portfolio may be an option to add diversity of locations and variety of spaces. A portfolio concept would allow multiple locations throughout Logan County to specialize in various fields. Examples might be: a warehouse facility in Lincoln with 25,000 square feet for a start-up manufacturer, or a hi-tech firm in Atlanta donating 500 feet of a larger building. The Partnership could accept the space as a donation and the donated space may be considered an eligible deduction as a donation to a 501 c3. The rent collected could then go back to property owners after an administrative fee is paid.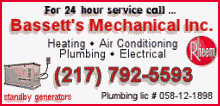 All applicants for the incubator will need to go through the Business Incubator steering committee. Before this can occur, applicants will be required to go through a SCORE program with professional experts assisting the applicants to set-up a business plan and budget.
Once this process is completed, we will provide the applicants with the contacts for the four major banks in Lincoln along with the local bank of the community they are considering if outside of Lincoln.
The Business Incubator Committee consisting of Rick Hamm, Richard Sumrall, Keith Snyder, Sonnie Alexander, Patrick Doolin, Tom Akers, Nathan Turner and myself have been meeting over the past six months to put together a theme, business plan, and target market. We even toured the Business Incubator in Decatur. We will be unveiling the entire plan over the next few months and hopefully kicking off this program this summer. The theme of the plan will be "Where entrepreneurs come to start their businesses."
As part of the federal stimulus package, business incubators have become eligible for federal funds. We have formally submitted a request for $250,000. If this is approved, it will increase our options. If it is not approved, we will still target our plan for this summer.
(End of prepared statement)
Smiley and the committee members then entertained questions from board members.
Jan Schumacher asked about the screening process for applicants to the program and how the candidates would be found.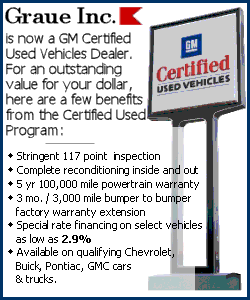 Smiley responded that it would be similar to an application for a loan. All the applicants would have to participate in the SCORE program. SCORE would work with the applicants to put together a business plan that includes a budget. The incubator panel would carefully look at those. "We want to make sure these are businesses that will succeed," he said.
Smiley said he is already getting about two leads a month from local interests. He refers them to start work with the SCORE program that is established in Springfield.
Smiley cited a recently established business as an example of who might be chosen and how the incubator would work. David Doolin, brother of Patrick Doolin of Integrity Data, recently won a business plan competition hosted by Bradley University. Patrick has offered to host his brother's business rent-free during its startup.
"So, we've got folks like that, all ready to go. All we need to do is get this thing available," Smiley said.
Pat O'Neill, vice chairman of the board, asked about how the program helps keep a small startup business from failing.
Smiley explained that it starts by providing a place. That right away reduces starting costs, and you're giving them a greater chance to succeed. The SCORE process helps set the vision, budget and business plan. SCORE also provides counseling.
Patrick Doolin added a practical example, saying that most entrepreneurs have a really good idea for what they want to do for a business, but they don't really know how to bring that business to reality. Someone who knows how to fix computers doesn't necessarily know how to run a business. Professional business people are able to coach them through running that business. This would get them started on the right foot, he said.
The provision of a facility is another advantage to get them going. Doolin is doing this right now for his brother, and as his brother's business succeeds in a few years, his brother will start paying rent.
The program is a great way to keep, attract and bring back our educated youth to Logan County. It allows young people to stay here, closer to family. The Doolin family is an example of that.
Smiley added that it also gives college grads opportunities for quality jobs.
The development partnership is looking for facilities for the program. Business owners who might want to allow use of their property would have a charitable tax advantage, as the partnership is a 501(c)(3).
[By JAN YOUNGQUIST]
___
Contact information
Lincoln and Logan County Development Partnership
Joel A. Smiley, executive director
217-732-8739
1555 Fifth St.
Lincoln, IL 62656-2210
EconDev@LincolnLogan.com
http://www.lincolnlogan.com/

About SCORE
SCORE harnesses the knowledge of retired professionals from the fields of business, accounting, marketing, banking, engineering, law or other related fields that help local business owners.
___
Previous related articles