State to hire recent college grads to help future college students

Send a link to a friend
[March 05, 2009] DEERFIELD -- The Illinois Student Assistance Commission announces it is hiring 78 positions in conjunction with All-Access Illinois, a college access initiative seeking to unify ISAC's many valuable outreach services, products and initiatives into one comprehensive campaign designed to engage students from lower-income families in planning for future postsecondary education.
Funded by the College Access Challenge Grant Program, the initiative builds upon successful outreach strategies including College Access Vertical Teams, Illinois Mentor and KnowHow2GoIllinois with the creation of a 78-member Illinois Student Assistance Corps. The corps will tremendously bolster ISAC's ability to expand its services and to provide high-quality personal service to students in every single community in the state.

The purpose of the College Access Challenge Grant Program is to foster partnerships among federal, state and local governments and philanthropic organizations through matching challenge grants that are aimed at increasing the number of low-income students who are prepared to enter and succeed in postsecondary education.

The Illinois Student Assistance Corps will be made up of recent college graduates recruited from the undergraduate class of 2009 and will be deployed across the state, with two corps members assigned to each of the 39 community college districts in Illinois.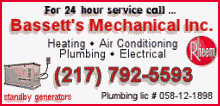 Corps members will build partnerships with local schools, businesses and nonprofits in order to deliver free career and college planning and preparation services to students from families with no prior college-going experience. Assistance with career exploration, college selection, test preparation, scholarship searches, application completion and the financial aid process are examples of the services that the corps will provide.
"It's a case of paying it forward. Many of the prospective corps members we have met talk passionately about how they needed help navigating through the process as they prepared to go to college," said ISAC Executive Director Andrew Davis. "Now, they want to help the next generation of college students."
The hiring process has already begun, with applications due on March 31. Interviews will begin approximately three weeks later. The program provides corps members with a two-year employment contract, beginning in June 2009, that includes health insurance and ongoing training, plus provides networking opportunities and the opportunity to transform the lives of families throughout the state.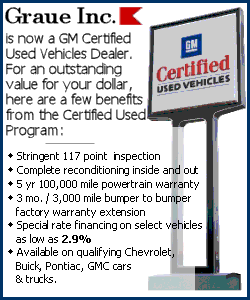 For more information or to apply, contact J.P. Paulus at 800-899-ISAC (4722), ext. 3845, or send a resume and cover letter to corps@isac.org.
The Illinois Student Assistance Commission provides students of all ages and backgrounds with the resources and support to obtain financial aid for higher education. A state agency, ISAC has paved the path to postsecondary education with innovative programs for more than 50 years. Last year alone, the agency continued its mission to make college affordable for Illinois students by issuing 185,000 grants and scholarships totaling more than $448 million.
The commission coordinates educational funding with student loans, as a loan guarantor and via numerous public programs such as the successful Monetary Award Program, known as MAP; the Illinois Veteran Grant; and College Illinois, the commission's groundbreaking 529 prepaid college tuition program. Students and families have free access to a wealth of financial aid and college planning information at www.knowhow2goillinois.org.
[Text from Illinois Student Assistance Commission file received from the Illinois Office of Communication and Information]