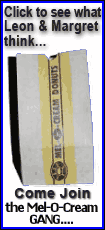 A growing number of people involved in the case and outside observers are saying that the actual loss to investors could be far less than the mind-boggling total often treated as fact. The actual number is not known at this point, but some believe it's less than $20 billion.
"I'd be pulling a number out of the air," Stephen Harbeck, president of the Securities Investor Protection Corp., told The Associated Press this week when asked how much money he thought was swindled.
Harbeck said he believes the $50 billion estimate is unreliable because it "includes entirely fictitious profits" that Madoff said he brought investors over the years. Even the $17.1 billion that the SEC recorded last year as being held by Madoff Investment Securities LLC -- once thought to be the legitimate side of his operation -- "does not appear to reflect reality," he added.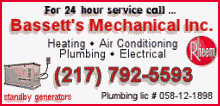 "I think it's somewhat misleading to say this was a $50 billion scheme because I believe that includes the fictitious profits," he said Thursday. "If that is the case, and I believe it to be the case, then the real dollars lost would be considerably lower."
Madoff, 70, was arrested late last year, a day after meeting with his sons and telling them that his secretive investment advisory business was "basically a giant Ponzi scheme," a criminal complaint said. He "estimated the losses from this fraud to be at least $50 billion," the complaint said.
The disgraced financier remains under house arrest in his Manhattan apartment while the FBI, the Securities and Exchange Commission and a court-appointed trustee labor to measure the true scope of the fraud. The Securities Investor Protection Corp., an industry-funded organization that steps in when a brokerage firm fails, has been helping process hundreds of claims by investors hoping to recoup losses.
"It's an unprecedented Ponzi scheme, but the extent of it we'll know once the claims are filed," Harbeck said.
It remains unclear how much burned investors will ultimately say they're owed. They have until July 2 to file claims with the trustee.
A spokesman for a court-appointed trustee overseeing the liquidation of Madoff's operation said Thursday that so far only about $1 billion in assets have been recovered: $650 million from bank accounts and other financial institutions; $132.3 million securities that have been sold; and $161 million in securities still invested.
In the weeks after Madoff's arrest, various news organizations and other groups began compiling a list of Madoff losses that totaled around $30 billion. Those estimates were based on a list of institutional and individual investors and how much they lost -- sometimes in the billions.
But it's likely those estimates were based on monthly statements that investigators say were fabricated, said Alan E. Weiner, a partner in Holtz Rubenstein Reminick LLP, a Long Island accounting firm.
The $50 billion "appears to be a number that (Madoff) just threw out," Weiner said. "It could be the total value on all the fallacious statements. I don't think it represents the cash that people put in."