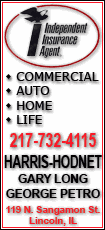 Investors were awaiting a U.S. Labor Department report later in the day that economists predict will show U.S. employers slashed 648,000 jobs in February -- more than the 598,000 cut in January.
If they are right, it would mark the worst month of job losses since the recession started in December 2007. It also would represent the single biggest month of job reductions since October 1949, when the country was just pulling out of a painful recession, although the labor force has grown significantly since then.
European shares had risen in early trading, with the FTSE gaining over 1 percent. This was "mostly short-term relief after the falls we have had," according to David Hussey, London-based Head of European Equities with MFC Global Investment Management.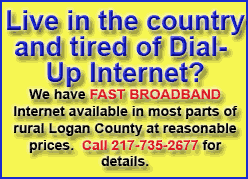 "The market is today waiting for more evidence out of the States on payrolls, although that is a bit of a late indicator," he said.
"We have had a terrible run on the markets; it's been pretty much a one-way bet. People have been very bearish, the economic news has been bad. It kind of feels like we are in no man's land at the moment."
Wall Street was headed for a weaker open as stock futures traded lower. Dow futures were down 0.7 percent at 6,599, while Standard & Poor's 500 futures fell 0.3 percent to 684.20.
That comes after Asian stock markets resumed their downward and after Wall Street fell to its lowest levels in more than 12 years.
The Dow fell overnight by 281.40 points, or 4.1 percent, to 6,594.44, its lowest close since April 1997. The S&P 500 index dropped 30.32, or 4.3 percent, to 682.55, the lowest close since September 1996.
Investors, already deflated after Beijing failed to deliver new stimulus measures, were forced to grapple with a warning from General Motors that the struggling automaker may have to file for bankruptcy.
Financials were also hit, with Citigroup Inc. falling below $1 a share.
"You can buy Citi at the 99 cent store now," said Paul Schulte, a chief Asia equity strategist at Nomura International in Hong Kong. "It's nauseating. We keep grasping at straws to find hope, and the markets keep punishing us."
In Asia, the losses were somewhat more muted than the sharp declines in the U.S. overnight.
Japan's Nikkei 225 stock average fell 260.39 points, or 3.5 percent, to 7,173.10, while Hong Kong's Hang Seng shed 289.72, or 2.4 percent, to 11,921.52. South Korea's Kospi was off 0.3 percent at 1,055.03.
Shanghai's benchmark swooned 1.3 percent, Australia's stock measure was 1.4 percent lower and Singapore's key index shed 0.8 percent. Bucking the trend, markets in India and Taiwan gained 1.6 percent and 0.4 percent.