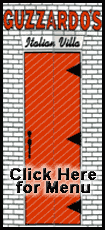 Employers likely slashed a net total of 648,000 jobs last month, according to economists' forecasts. If they are right, it would mark the worst month of job losses since the recession started in December 2007. It also would represent the single biggest month of job reductions since October 1949, when the country was just pulling out of a painful recession, although the labor force has grown significantly since then.
"The pace of layoffs is fast and furious," said Stuart Hoffman, chief economist at PNC Financial Services Group. "We're still in the teeth of this recession and the bite has not let up at all."
With employers slashing payrolls, the nation's unemployment rate is expected to jump to 7.9 percent, from 7.6 percent in January. If that happens, it would mark the highest jobless rate since reaching 8 percent in January 1984, a time when the unemployment rate was still slowly moving down after having topped 10 percent during the early 1980s recession.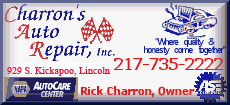 Employers are shrinking their work forces at alarming clip and are turning to other ways to slash costs -- including trimming workers' hours, freezing wages or cutting pay -- because the recession has eaten into their sales and profits. Customers at home and abroad are cutting back as other countries cope with their own economic problems.
A new wave of layoffs hit this week.
General Dynamics Corp. said Thursday it will lay off 1,200 workers due partly to plummeting sales of business and personal jets that forced it to cut production. Defense contractor Northrop Grumman Corp., and Tyco Electronics Ltd., which makes electronic components, undersea telecommunications systems and wireless equipment, also are trimming payrolls.
"This is basically cleaning house for a lot of firms," said John Silvia, chief economist at Wachovia. "They are using the first quarter to cut back employment and figure out what they want."
Disappearing jobs and evaporating wealth from tanking home values, 401(k)s and other investments have forced consumers to retrench, driving companies to lay off workers. It's a vicious cycle in which all the economy's negative problems feed on each other, worsening the downward spiral.
"The economy is in a tailspin. Businesses are jettisoning jobs at an unprecedented pace," said Richard Yamarone, economist at Argus Research.