The Labor Department is expected to report that employers cut 648,000 jobs in February, according to economists polled by Thomson Reuters/IFR. That would be more than the 598,000 shed in January. The unemployment rate is expected to jump to 7.9 percent from 7.6 percent.
With companies across all industries clobbered by weak consumer spending and loan defaults, the last thing investors want to hear is that Americans are getting laid off at a faster-than-anticipated pace.
A better-than-expected jobs number could attract buyers back into the market, especially given that the Dow Jones industrial average has already lost 6.6 percent so far this week. But the market has been plummeting through barrier after barrier -- the Standard & Poor's 500 index tumbled more than 4 percent Thursday to its lowest close since September 1996. And many analysts believe there is little keeping stocks from falling even further.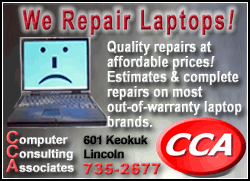 Ahead of the market's opening, Dow Jones industrial average futures sank 49 points, or 0.74 percent, to 6,582. Standard & Poor's 500 index futures fell 4.60, or 0.67 percent, to 681.50, and Nasdaq 100 index futures fell 6.00, or 0.55 percent, to 1,077.00.
Government bond prices rose. The yield on the benchmark 10-year Treasury note, which moves opposite its price, slipped to 2.77 percent from 2.81 percent late Thursday. The yield on the three-month T-bill, a popular safe haven for anxious investors, fell to 0.17 percent from 0.20 percent.
Gold prices rose as the dollar weakened against other major currencies.