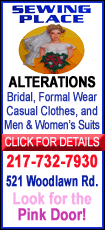 Benchmark crude for April delivery gained 64 cents to $44.25 a barrel by midday in Europe on the New York Mercantile Exchange.
In London, Brent prices were up 35 cents to $43.99 on the ICE Futures exchange.
U.S. gasoline prices averaged $1.933 a gallon Thursday -- $1.245 a gallon cheaper than they were last year -- and falling fuel costs have helped spark some crude demand.
The government said earlier in the week that crude inventories fell for a second week in three, halting a trend over the previous six weeks that saw inventories jump more than 30 million barrels.
"It's cheap now to fill up your car, and that's starting to have some impact," said Christoffer Moltke-Leth, head of sales trading at Saxo Capital Markets in Singapore. "There's a sense that because crude has gotten cheaper, demand may be picking up. We've seen inventories surprise on the downside."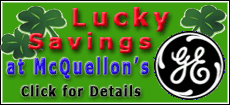 Looking ahead, investors are braced for the crucial U.S. jobs report for February that economists predict will show employers slashed 648,000 jobs in February -- more than the 598,000 cut in January.
If they are right, it would mark the worst month of job losses since the recession started in December 2007. It also would represent the single biggest month of job reductions since October 1949, although the labor force has grown significantly since then.
The Nymex April contract fell $1.77 on Thursday to settle at $43.61 a barrel as the Dow Jones industrial average dropped 4.1 percent to a fresh 12-year low on concern General Motors Corp. may face bankruptcy and worries about Citigroup and other big banks.
Crude investors have looked to stock markets as broad measure of investor sentiment on the economy. But oil prices have traded near $40 since December while global stock markets continue to drop.