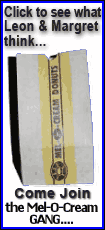 An administration official said that Gupta had been under "serious consideration" but took himself out of the running because he wants to focus on his medical career and spend more time with his family.
"We know he will continue to serve and educate the public through his work with media and in the medical arena," said the official, speaking on condition of anonymity because of the sensitivity of nominations.
The official said there were no problems that would have disqualified Gupta, and it was his decision to withdraw.
Gupta said Thursday evening he decided to pull out of contention as the nation's doctor primarily out of consideration for his two young daughters and a third child on the way.
"My wife is imminent with our third child. You know, this job ... takes us away from our children for so many years at once, and I sort of came to grips with the fact that I'd probably be away at least the first several years. ... And I just didn't feel like I should do that now," Gupta told CNN's Larry King.
While the surgeon general's job doesn't involve much policymaking responsibility, it's a bully pulpit for promoting public health. Gupta could have helped Obama pitch his health care reform plan.
Initial reports in early January that Obama had approached Gupta about the job created a stir. The new president had not yet taken office. The chairman of the American Medical Association's board said at the time it would be a boon to the government if Gupta accepted.
But Gupta would have had to give up a lucrative career. He hosts "House Call" on CNN, contributes reports to CBS News and writes a column for Time magazine. He also practices neurosurgery at Atlanta's Grady Memorial Hospital, which sees more than its share of trauma cases.