24th annual Community Health Fair less than a month away

Send a link to a friend
[March 06, 2009] Do you have recyclable items in your home? The Community Health Fair this spring will not only provide health screenings and health exhibits, but a chance for you and your family to bring in recyclable items. In the next few weeks there will be a few reminders for you to gather all your recyclable objects. You can bring them to the Community Health Fair, themed "Healthy Earth ... Healthy You."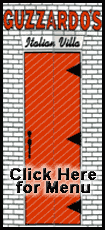 The health fair will be on April 4 from 9 a.m. to 2 p.m. at the Lincoln Park District's Indoor Sports Center. Admission is free. Everyone is invited to attend. Please bring a food item for the local pantries.

In the meantime, start collecting container glass, printer cartridges, cell phones, eyeglasses, pop tabs, plastic bags, medications and mercury products.

Container glass includes glass that has contained food or beverages; colored glass is acceptable. Plastic and metal must be removed, but labels may remain on the container glass. Black and color printer cartridges are acceptable to be recycled. In addition, please bring working and non-working cell phones.

Please bring in used, damaged or broken eyeglasses. Bring all soda can tabs for the Ronald McDonald House. Also bring unwanted or damaged plastic bags.
Additionally, bring in unused, unwanted medications, including over-the-counter and prescription drugs and asthma inhaler cartridges. Labels may remain on bottles; however, client's name needs to be marked out. Bring in any unwanted or damaged mercury thermometers and mercury blood pressure cuffs in a sealed container.
Container glass will be collected by Lincoln Junior Woman's Club (9 a.m.-noon) at the Lincoln Community High School parking lot. Printer cartridges will be collected by Community Action Partnership of Central Illinois. Cell phones will be collected by Sojourn Center. The Lions Club will collect eyeglasses. The Healthy Communities Partnership Parish Nurse program will collect all pop tabs. Wal-Mart will collect the plastic bags. Medications will be collected by the Environmental Protection Agency, Kroger Pharmacy, Lincoln Police Department and Logan County Department of Public Health. The Environmental Protection Agency and Logan County Department of Public Health will collect the mercury products.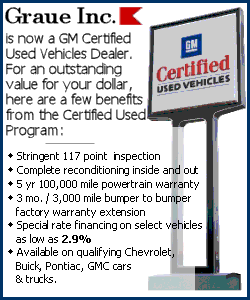 Begin collecting these recyclable items now, before April 4 comes around. Get the entire family together and be a part of "GO GREEN 2009."
The Community Health Fair is co-sponsored by the Lincoln Park District and the Logan County Department of Public Health.
Questions about the health fair should be directed to Marcia Greenslate at the Lincoln Park District, 217-732-8770, or Marcia Dowling at the Logan County Department of Public Health, 217-735-2317.
[Text from file received from Lincoln Park District]