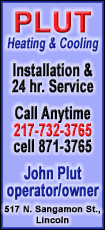 Madoff, 70, is waiving his right to have a grand jury hear the government's case against him, agreeing instead to be charged directly by prosecutors, a step defendants take when they are preparing to plead guilty in a case.
Madoff could enter a guilty or not guilty plea, depending on whether he has reached a plea deal with the government.
But a person close to the case, who spoke on condition of anonymity because the plea has not yet occurred, said Madoff was expected to plead guilty.
Late Friday, U.S. District Judge Denny Chin invited victims to address the court after prosecutors submitted papers noting that crime victims have the right to be "reasonably heard at any public proceeding in the district court involving release, plea, sentencing, or any parole proceeding."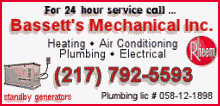 A potential plea deal could mark an important step toward answering the vexing questions about how Madoff carried out the sweeping scheme he is accused of orchestrating and who else may have been involved. Prosecutors say he masterminded a fraud that wiped out investors' life savings around the world.
The U.S. attorney's office first suggested Friday that a plea was imminent when it filed a brief court document indicating Madoff was ready to waive an indictment. One of Madoff's lawyers said he had already done so. A waiver of indictment is a necessary procedural step before a defendant enters a guilty plea.
Prosecutors have a deadline of March 13 to bring an indictment against Madoff under the speedy-trials law.
Madoff has been confined to his Manhattan penthouse since his arrest after authorities said he told his family that he had engaged in a $50 billion fraud. Authorities have since said money lost by investors is far less than $50 billion.
Madoff has never contested the allegations and recently surrendered millions of dollars in major assets, actions that typically precede plea deals.
The legal developments came as a financial organization in charge of reimbursing Madoff investors said it sent out the first checks to victims Friday, Stephen Harbeck of the Securities Investor Protection Corp. told The Associated Press.
SIPC is an industry-funded organization that steps in when a brokerage firm fails. It has been helping process hundreds of claims by investors hoping to recoup losses.
Investors are eligible for up to $500,000 from the organization and have until July to file claims. Harbeck would not disclose how much money was sent to the first investors to get checks, but he said they deposited cash and never made a withdrawal, making the forensic accounting very simple.
Harbeck said he did not expect any plea deal to affect its work.
"We will go about our business regardless of what happens on the criminal side," he said.