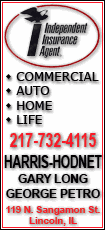 But while the market finished well above its lows - the Dow Jones industrials had a modest gain after falling more than 120 points - many market watchers say there's no reason stocks can't slide further, even as the major indexes are near 12-year lows.
"My sense is we haven't discounted all the negatives out there as of yet," said Rob Lutts, president of Cabot Money Management.
Big institutional investors are still largely waiting for positive signs from the economy before making any major commitments. As a result, the market is largely being driven by "short" traders, who sell borrowed stock and then buy it back later in hopes that the price will decline in the meantime. That makes for a choppy, unpredictable market - one that analysts expect to stay erratic for the forseeable future.
"The shorts are having a complete field day in this environment," said Kent Engelke, managing director at Capital Securities Management in Glen Allen, Va. "Right now you have everybody so fearful, and these shorts are controlling the market."
Some of the week's economic data, including retail sales and factory orders on Thursday, were better than expected but not enough to encourage investors to buy. The February jobs numbers on Friday were worse than analysts forecast, but not as bad as some investors had feared; but that also didn't motivate many investors to take chances on stocks.
Employers cut 651,000 jobs last month, and the unemployment rate jumped to 8.1 percent. The government also revised its December and January job loss figures up to 681,000 and 655,000, respectively.
News of continuing struggles in the banking industry and concerns about General Motors Corp.'s survival are only intensifying the market's uneasiness. Wells Fargo & Co. became the latest bank to cut its dividend, and the market waited to see if GM would be forced to seek bankruptcy protection.
The Dow rose 32.50, or 0.5 percent, to 6,626.94. The Standard & Poor's 500 index rose 0.83, or 0.12 percent, to 683.38, while the Nasdaq composite index fell 5.74, or 0.44 percent, to 1,293.85.
The Dow is down 6.2 percent for the week and the S&P 500 index is down 7 percent. Both have fallen more than 24 percent since the start of 2009; the Dow is at its lowest point since the spring of 1997, and the S&P 500 is at its lowest level since September 1996.
The Nasdaq is down 6.1 percent for the week, and at a six-year low.
Three stocks fell for every two that rose on the New York Stock Exchange. Consolidated volume came to 7.21 billion shares, down from Thursday's 7.28 billion.
With uncertainty about the economy and financial system keeping the bulk of investors out of the market, even small advances have been difficult to maintain.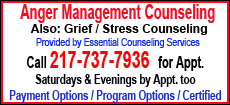 "When you get this precipitous of a fall, you are always due for some sort of rally, but a rally will be unsustainable," said Jeff Buetow, senior portfolio manager at Portfolio Management Consultants.
And the market, analysts say, needs more clarity about the troubled financial sector before buyers come back into the market with any force. Until then, Engelke said, a sustainable advance is impossible.
"You can't have a healthy economy without a healthy banking system," he said.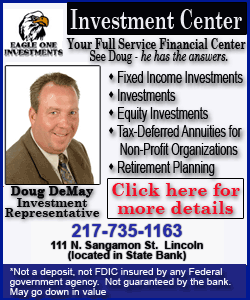 Wells Fargo cut its dividend to 5 cents a share from 35 cents, following last week's move by JPMorgan Chase & Co. to reduce its dividend to 5 cents as well. Citigroup and Bank of America Corp. had already slashed their quarterly dividends to a penny per share. The banks are expecting loan losses to increase because of the recession.

Wells Fargo shares rebounded Friday by 18 cents, or 2.2 percent, to $8.30. Citigroup, which fell below $1 a share for the first time during Thursday's trading, rose by a penny to close at $1.03.

But most other financial stocks slumped. JPMorgan dropped 67 cents, or 4 percent, to $15.93, Bank of America slipped 3 cents to $3.14, Goldman Sachs Group Inc. fell $6.07, or 7.4 percent, to $75.65 and Morgan Stanley fell 80 cents, or 4.5 percent, to $17.18.

GM shares continued their freefall as speculation about the automaker's future swirled. On Friday, members of the Obama administration's auto task force met again with the company's stakeholders.

GM dropped 41 cents, or 22 percent, to $1.45.

Bond prices were mixed. The yield on the benchmark 10-year Treasury note rose to 2.89 percent from 2.81 percent late Thursday. The yield on the three-month T-bill fell was fell to 0.18 percent from 0.20 percent.

Gold prices rose as the dollar traded mixed against other major currencies.

Light, sweet crude rose $1.91 to settle at $45.52 a barrel on the New York Mercantile Exchange.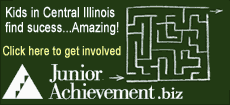 Overseas, Britain's FTSE 100 rose 0.02 percent, Germany's DAX index fell 0.79 percent, and France's CAC-40 fell 1.37 percent. Earlier, Japan's Nikkei stock average fell 3.50 percent, and Hong Kong's Hang Seng index fell 2.37 percent.

----

The Dow Jones industrial average closed the week down 435.99, or 6.2 percent, at 6,626.94. The Standard & Poor's 500 index fell 51.71, or 7 percent, to 683.38. The Nasdaq composite index fell 83.99, or 6.1 percent, closing at 1,293.85.

The Russell 2000 index, which tracks the performance of small company stocks, fell 37.97, or 9.8 percent, to 351.05.

The Dow Jones Wilshire 5000 Composite Index - a free-float weighted index that measures 5,000 U.S. based companies - ended at 6,935.38, down 538.61, or 7.2 percent, for the week. A year ago, the index was at 13,164.99.

---

On the Net:

New York Stock Exchange: http://www.nyse.com

Nasdaq Stock Market: http://www.nasdaq.com
[Associated Press; By MADLEN READ]
Copyright 2009 The Associated Press. All rights reserved. This material may not be published, broadcast, rewritten or redistributed.