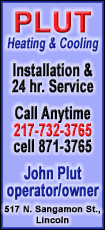 The Federal Reserve said Friday that borrowing increased at an annual rate of $1.76 billion in the first month of the year. Economists expected borrowing to decline at a rate of $5 billion.
The small gain came mainly from the category that includes credit cards, which rose at a 1.2 percent rate in January after dropping 9.5 percent in December. The category that covers auto loans rose 0.6 percent after a smaller 0.1 percent rise in December.
The increases were attributed to the stronger performance of retail sales which posted a 1 percent rise in January, the best showing in 14 months. While that increase was unexpected, analysts noted that it was still modest and followed a six-month decline.
Consumer spending accounts for about 70 percent of U.S. economic activity, and borrowing fell at an annual rate of $7.48 billion in December after a $9.13 billion drop in November. The December figure was slightly larger than previously reported while the November number was smaller.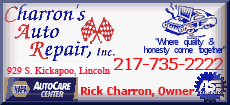 But the economy, especially the labor market, appeared to darken last month. The government reported Friday that the unemployment rate surged to a 25-year high of 8.1 percent in February as employers slashed another 651,000 jobs. Since the recession began in December 2007, the economy has lost a net total of 4.4 million jobs, with more than half coming in the past four months.
Americans, worried about the possibility that they could be laid off, have cut back on their spending and reduced borrowing. Many are trying to rebuild their savings to help cope with a recession that is already the longest in more than a quarter-century.
The government reported Monday that the personal savings rate jumped to 5 percent in January, the highest level since 1995.
Many economists believe consumer spending and borrowing will remain weak at least through the first half of this year.
David Wyss, chief economist at Standard & Poor's in New York, said he doesn't expect the recession will end until midyear. And even after the overall economy stops declining, the rebound will be too weak to stop unemployment from rising further, he added.